Conference is divided into two days. On the first day, there will be a conference and evening networking programme prepared for you. On the day two, we will continue with the conference program in two separate conference rooms.
Specialists sharing their experience
Inspiration from automotive industry experts
New contacts and networking
Evening raut
How it will run
After opening the conference on Tuesday morning, we will start the first lectures. Then, lunch will be served at the hotel restaurant. After the lunch break, we will continue with the next set of lectures. If you find it difficult to concentrate you may welcome regular coffee breaks for your refreshment. After the last lecture, you will have some time to rest. An evening raut will take place in the nearby restaurant Talska bastion with the opportunity for informal networking.
Second day, after breakfast, the conference will continue with interesting lectures and panel discussions. Lunch will be served at the restaurant of Hotel Partizan.
*conference program is subject to change
March, 24th (Tuesday)
9:00

Registration
Registration and badge collection

Registration will start od the day one of the conference at 9:00 AM at the hotel Partizan lobby and will continue until the lunch. After lunch of the first day, the registration of participants will be possible at the info booth in the conference foy
9:45 - 10:00

Conference opening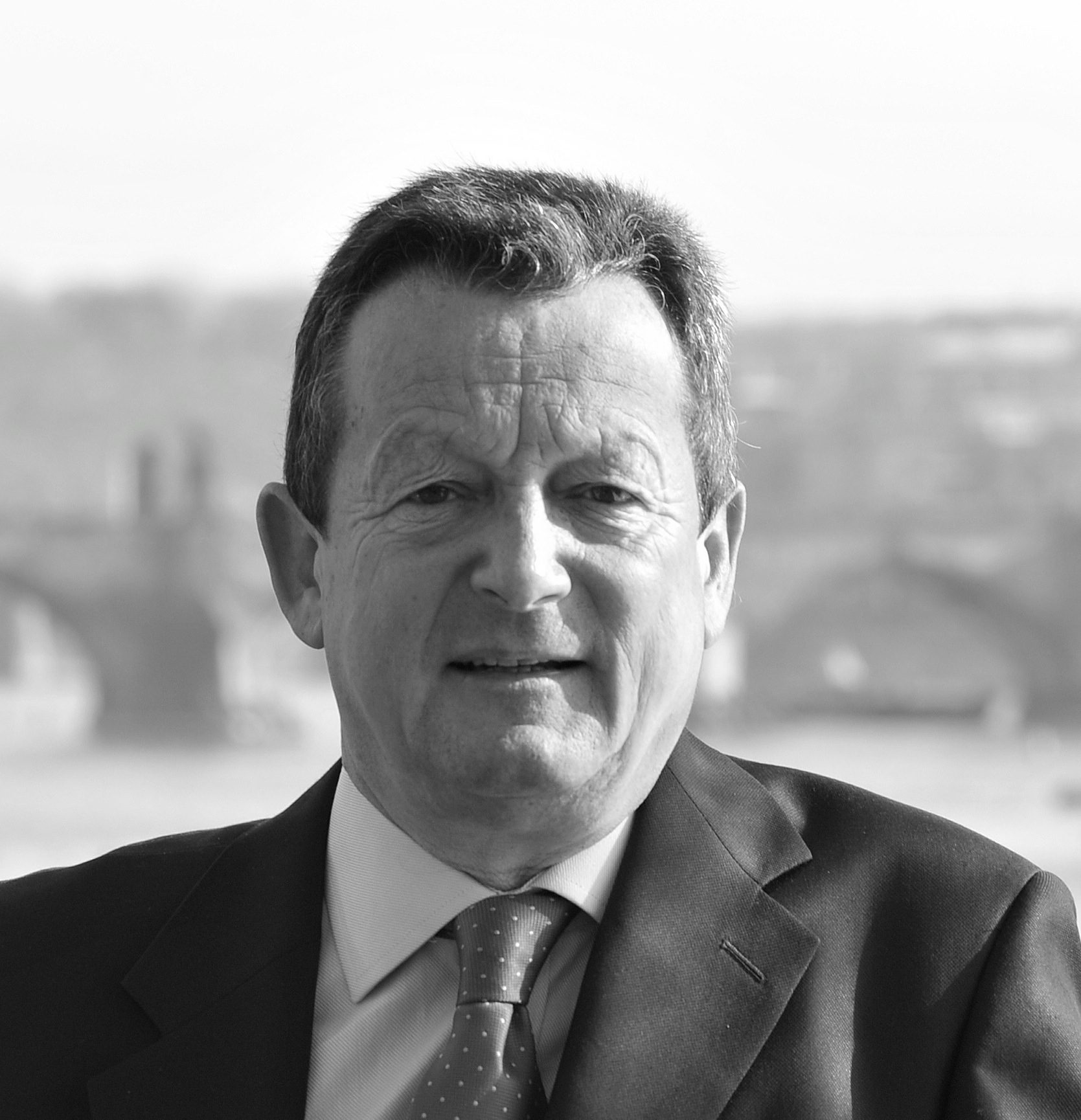 Ivan Hodáč

Event moderator
Ivan Hodač is a Founder and President of the Aspen Institute Prague. He was Secretary-General of the European Automobile Manufacturers' Association (ACEA) from 2001 until October 2013. He is the Chairman of the Board at cabinet DN. The Financial Times listed him among the most influential personalities in Brussels politics. Before joining ACEA, he was Senior Vice-President and Head of the Time Warner Corporate office for Europe. Previously he was Secretary-General of the trade organization IFMA/IMACE, Senior Economist at Didier & Associates, and Assistant Professor at the College of Europe, Bruges. He was born in Prague, where he studied mechanical engineering. He completed his education in economics and political science at the University of Copenhagen and the College of Europe in Bruges (European studies).
10:00 - 10:30

Getting fit for the future
Dr. Oliver Grünberg

Chairman of the Board of Management, Volkswagen Slovakia
Since January 2019 Dr. Oliver Grünberg is CEO of Volkswagen Slovakia, a.s. During his 25-years at Volkswagen AG, Dr. Grünberg oversaw many strategic positions, such as Managing Director and Director Technical Affairs at Škoda Auto India or head of Brandplanning at Škoda Auto. Before his assignment in Slovakia, he was technical director and deputy general director of Volkswagen Group Russia. Dr. Grünberg holds a doctor's degree in engineering from University in Braunschweig. In his spare time he enjoys time with his wife and two kids.
The first steps into the electromobility were already successfully taken. Now we are standing at the point, where we have to shift from innovation to day-to-day reality.
10:30 - 11:00

The Future of Mobility Through the Eyes of Matador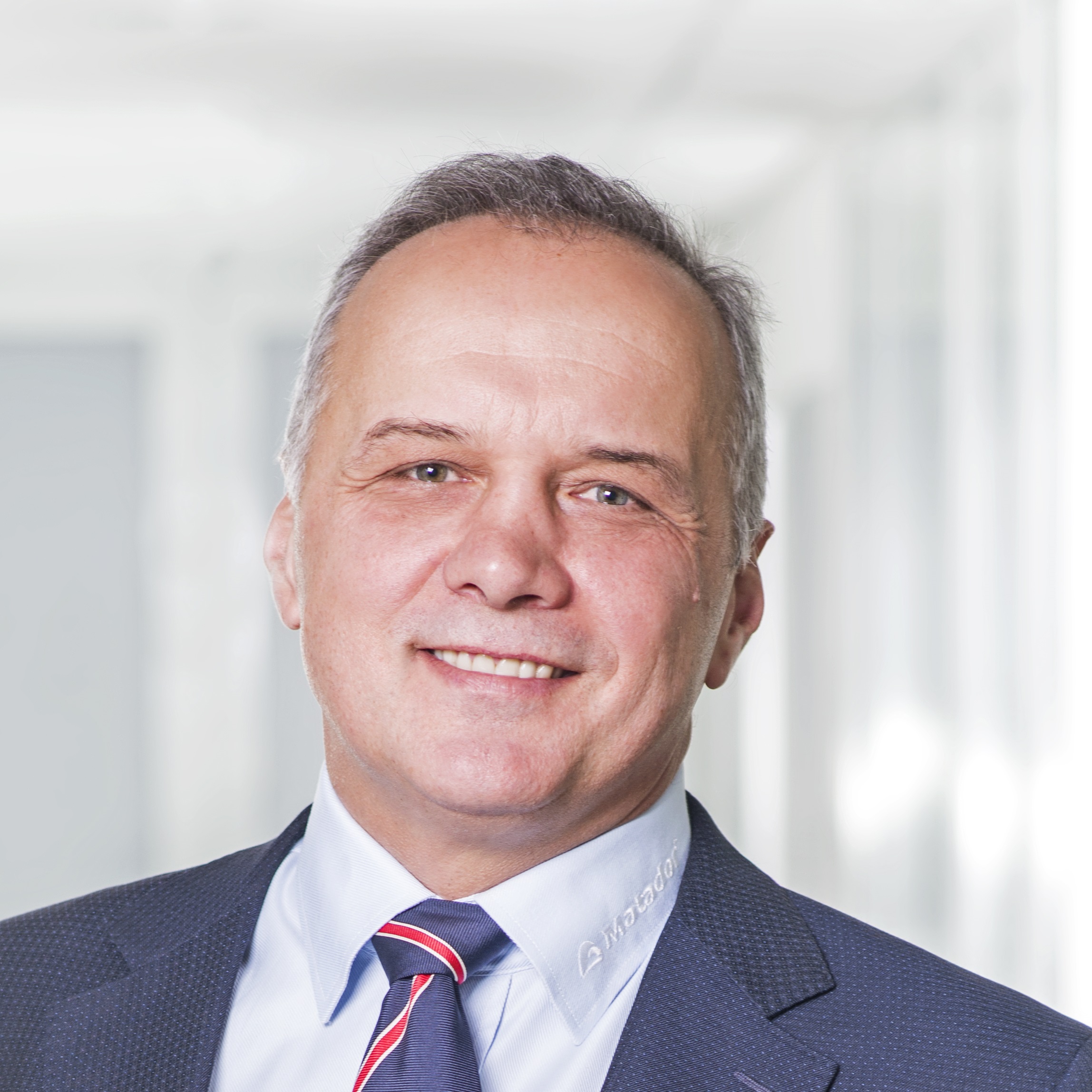 Štefan Rosina

President, MATADOR HOLDING
Štefan Rosina is currently the President of MATADOR Group and the Chairman of the Board of Directors at Matador Holding, a. s. In 1984 he started his career in Matador working at various positions in production. Since 1985 he held number of positions as a research employee, technical engineer at Investment Department and Director at Technical Development Department. Since 1997 he served as a Vice-President for Development of Science and Technology, Vice-President for Strategy and Chairman of Supervisory Board. In these days, he presents a major leader in the whole MATADOR Group. He tries to prepare all key aspects in the company for the significant technology decade.
11:00 - 11:30

Mobility – the day after tomorrow
Jan Burdinski

Executive Director, Government Relations, Hyundai Motor Company Brussels Office
11:30 - 12:00

Lecture (TBA)
Gwenole Cozigou

Director Industrial Transformation and Advanced Value Chains, DG GROW, European Commission
An economist by training, he has been an official in the European Commission since 1985 in the fields of Enterprise and Industrial Policy and of External Relations.
First working in the area of food industry within the Internal Market and Industrial Affairs Directorate-General (DG), he joined the service in charge of relations with Central and Eastern Europe and the USSR in 1989, and became Assistant to the responsible Deputy Director-General in 1990 until 1996 when he came back to Enterprise and Industry DG.
A former Deputy-Head of Office of Commissioner Liikanen in charge of enterprise and industrial policy, he has occupied several management positions:
– Food Industry and Biotechnology;
– Coordination of the internal market legislation for goods;
– Enterprise and Industrial policy;
– Defence, Aerospace and Maritime Industries.
Since December 2008, he has been Director in DG GROWTH (DG Internal Market, Industry, Entrepreneurship and SMEs), in charge of competitiveness issues and EU internal market legislation for several industrial sectors, including REACH, engineering industries, medical devices, raw materials, etc..
His main responsibilities today cover: circular economy, energy union and energy-intensive industries, construction, automotive industries, raw materials, engineering industries.
12:00 - 13:30

Lunch (served until 14:00)
Hotel Partizan Restaurant

13:30 - 14:50

Panel discussion: EUCAR, clusters, consortia (working title)
15:05 - 15:35

Future of Mobility
Milan Šlachta

Representative of Bosch Group in Czech Republic and Slovakia, Managing Director of Robert Bosch (Slovakia)
Milan Šlachta has been working for Bosch in various functions since 1994, mainly in the automotive field. For eight years he worked as Sales Director and Managing Director at the Bosch branch in České Budějovice, which deals with the production and development of automotive technology. Since 2017 he has become a Bosch Group Representative in the Czech Republic and Slovakia.
Bosch envisions an emission-free, accident-free and exciting mobility in order to combat the challenge of climate change, to reduce road casualties and to adapt to individual mobility needs resulting from urbanization. Following our pledge invented for life, Bosch develops innovative technologies, software and services in order to realize this vision. To foster the development and deployment of these solutions, we recommend the policy activities for the new term of the EU institutions (2019 – 2024) in the realm of de-fossilizing the mobility sector, promoting automated driving and enabling personalized connected mobility.
15:35 - 16:05

FIA (lecture)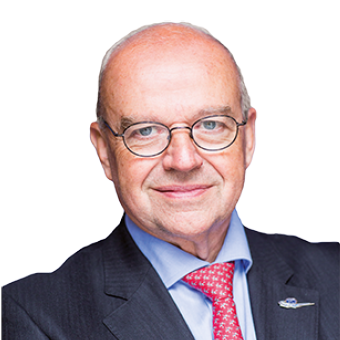 Thierry Willemarck

Deputy President Mobility, Fédération Internationale de l'Automobile (FIA)
Thierry Willemarck joined the Royal Touring Club of Belgium (TCB) in 2001. He put a professional team in place which, under his leadership, turned around a situation that was close to collapse. Today the TCB enjoys consistent revenue growth thanks to innovation and diversification. The focus is no longer just on motorists, but on road users in general. Digitalisation is taken seriously as a means to serve members more effectively in their mobility needs. As such, 'Mobility as a Service' has become a reality, offering a combination of transportation means.
Lobbying for sustainable mobility in a safe environment is the leitmotiv of TCB. In a small country such as Belgium, the TCB realises the importance of sharing and working together with other organisations from around the world, particularly with Automobile Clubs. That is the reason the TCB is strongly committed to the FIA.
Thierry Willemarck was Vice President of the FIA's Region I Mobility for eight years under the presidency of Werner Kraus, and succeeded him as Region I President in 2013. In late 2017, he was invited by Jean Todt to join his team as FIA Deputy President for Automobile Mobility and Tourism. He headed the Audit Committee of Region I and later the Audit Committee of the FIA, and as a member of the Statutes Review Commission, he has strived for more transparency and a better governance structure for the FIA.
Before joining TCB, Thierry Willemarck worked for the Continental Oil Company and held several positions in the USA and Sweden. As CEO of the Belgian subsidiary, he was involved in retail, and pushed the company into sponsoring car racing. The team sponsored won the Belgian Touring Car Championship Category 2 with a Honda CRX three times in a row. His first job was with Castrol, and as a young engineer he was involved in research to improve the Castrol RS lubricant used in racing cars.
According to him, the future is full of opportunities, but we must carefully choose the ones that make the most sense for our members and their economic and social environment.
New technologies will make leap-frog progress possible in lesser-developed areas of the world. As a Federation, we have to help this occur. A key focus alongside road safety is sustainable mobility, where car and ride sharing will increasingly occupy the Mobility space, next to public transportation.
Thierry Willemarck is an Industrial Engineer. He has a degree in Business and Administration, a PMD from Harvard Business School, and an MIT diploma in Strategy. He has been married for forty years, has three children, and five grandchildren.
16:05 -16:35

Networking break
Congress foyer

16:35 - 17:35

Panel discussion: Are we driving into electric future?
17:35 - 18:05

Technology transformation – Keeping user experience at the heart of innovation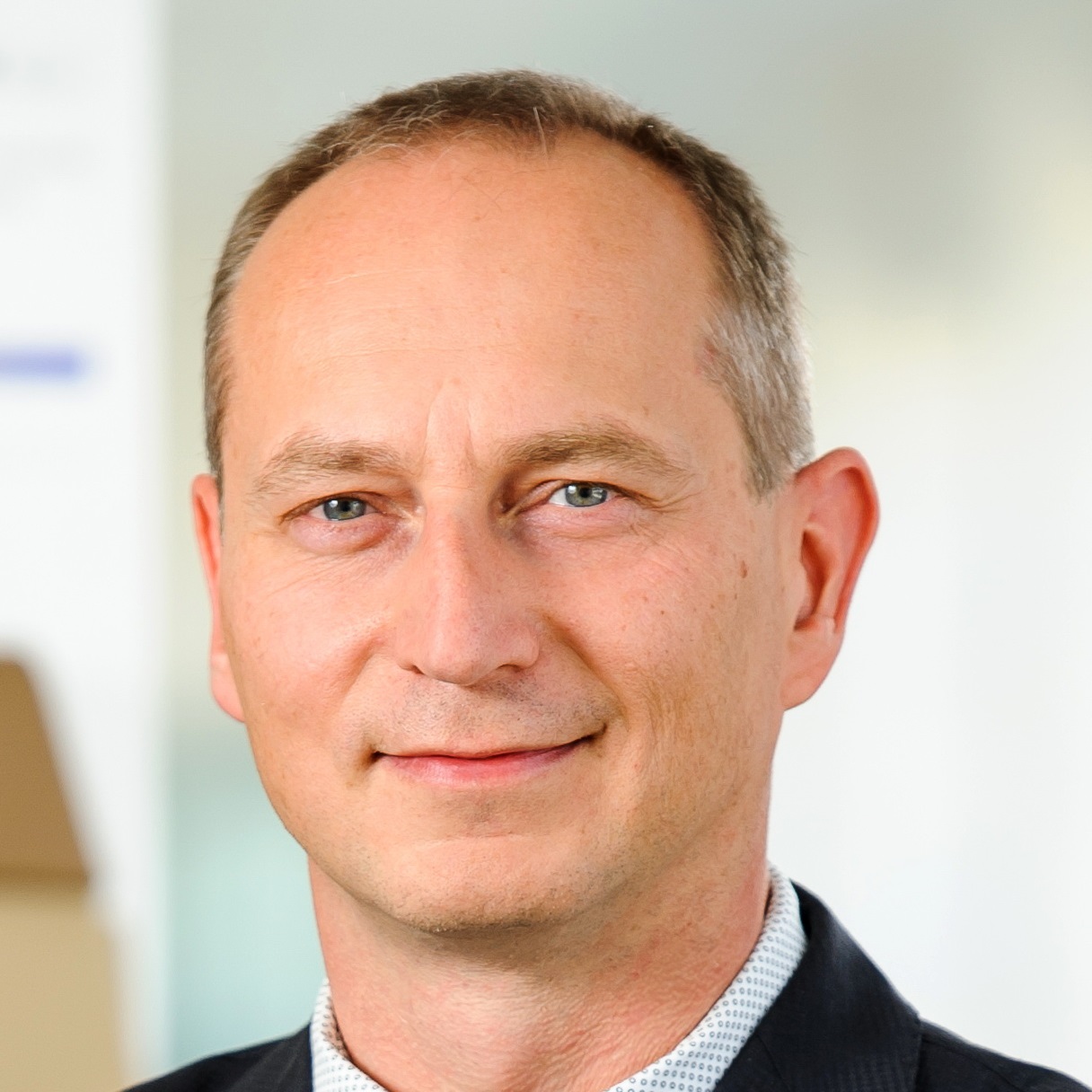 Ivan Kebísek

Engineering Director, Site Lead of Technical Center in Slovakia, Yanfeng Automotive Interiors
Ivan Kebísek is Director Engineering of Yanfeng Automotive Interiors (YFAI), located in Trenčín, Slovakia. He is responsible for the YFAI Technical Center as Site Leader and for FCA (Fiat, Alfa Romeo and Maserati), Hyundai-KIA and Suzuki Engineering of Customer Business Units in Europe. His responsibility covers research and development activities for YFAI products – Instrument Panels, Cockpits, Floor Consoles and Door Panels.
Technology transformation – Keeping user experience at the heart of innovation
1. YFAI (Yanfeng Automotive Interiors in Slovakia, YF Technology)
2. Current MegaTrends – Mobility Trends, Technology Trends, Societal Trends
3. Smart Cabin Vision XiM20 – Innovative answer to those Trends
18:05 - 18:35

Which powertrain is really green?
František Simančík

Director, Department of Materials, Slovak Academy of Sciences,
2004 – present, Institute of Materials and Machine Mechanics, Director
1994 – 2004, Institute of Materials and Machine Mechanics, Deputy Director
The most important results:
• The development of continuous carbon fibers copper plating technology
• The developmnet of an original aluminium foaming technology
Membership in scientific organizations:
• Society for New Materials and Technologies Slovakia, Committee Member
• Materials Research Society
• Society for the Doctrine of metals
Specialization:
Composites metal matrix:
• Materials: Aluminum – Al2O3 and carbon fiber, aluminum-graphite, copper-carbon fiber
• Technology: rheocasting, compocasting, coating the fibers, diffuse hot pressing in vacuum, powder metallurgy
Cellular metallic materials:
• development of a foam aluminum and zinc powder metallurgy
• evaluation of properties of metallic foams
• Development of aluminum foam prototype components and their testing.
Magnesium alloys
• recycling of magnesium alloys,
• development of new thixotropic magnesium alloys,
Nanostructures materials:
• materials based on ultrafine aluminum powders,
• quasicrystalline aluminum alloy,
• dispersion strengthened aluminum alloys
19:30

Evening raut & networking
Tálska bastion

March, 25th (Wednesday)
09:30 - 10:00

Cybersecurity and data sharing. How to combine? Perspectives from the automotive sector in a digital age
Joost Vantomme

Smart Mobility Director, European Automobile Manufacturers' Association (ACEA)
Joost Vantomme is Smart Mobility Director at the European Automobile Manufacturers' Association (ACEA), which represents the Europe-based car, van, truck and bus makers.
Joost has over 25 years' experience in legal, regulatory and public affairs. He served as legal and regulatory affairs director in the telecommunications, postal, logistics and automotive sector. He had leading policy making roles in European associations such as PostEurop and FEDMA, as well as at the UN level (UPU). Joost has also been member of the cabinet of the Belgian Minister of Economy and director at Hill+Knowlton Strategies, an EU consultancy firm.
Since 1 September 2016, Joost holds the position of Smart Mobility Director at ACEA, bringing his vast experience together to address the challenges of the new ecosystem 'cooperative, connected and automated mobility'.
As a frequent speaker at conferences and author of papers, he engages with stakeholders on European and international policy issues in a digital agenda context. Joost holds a Master in Economic Business Law, a Master in Law and a Diploma in Teaching Law (Universities of Leuven, Poitiers and Louvain). He is fluent in Dutch, French, English and German.
Vehicles become increasingly connected and automated as part of the internet of things. What use cases are relevant? What are the regulatory policies, risks and challenges? How does the industry respond to this new Data Economy?
10:00 - 10:30

Cyber Security and its Place in Industry 4.0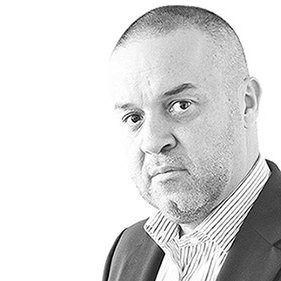 Rastislav Janota

Director of National Cyber Security Centre (SK-CERT), National Security Authority
10:30 - 11:00

Activities and structures of the Platform Industry 4.0 Austria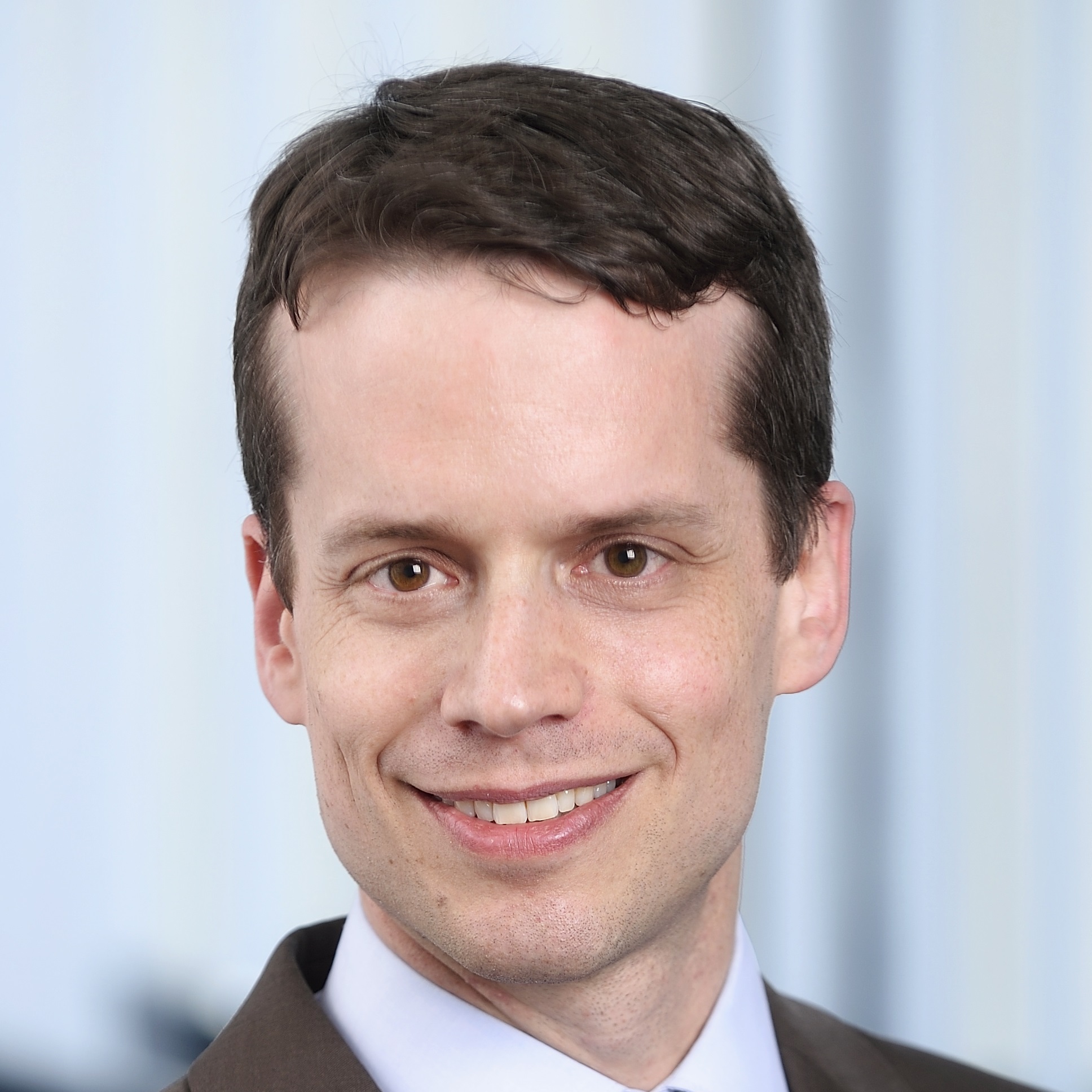 Roland Sommer

Managing Director, Platform Industry 4.0 Austria
Roland Sommer serves as Managing Director of the Austrian Platform Industry 4.0 since October 2015. The platform is a public private partnership that aims at improving framework conditions for the introduction of digitalization ('Industry 4.0') bringing together relevant stakeholders in Austria. The focus of the work is based on innovation in production technologies and business models on the one hand and high-quality working conditions on the other hand. Moreover Mr. Sommer is lecturer at the University of Applied Sciences in Wieselburg. Prior to this function he worked as Director of Public-Private Affairs for AVL List GmbH. AVL List is the
world's largest independent company for the development of powertrain systems with internal combustion engines as well as instrumentation and test systems.
The activities, structure and processes of the Austria Platform on Industry 4.0 will be presented. Austria addresses Industry 4.0 broadly focusing on technological, organizational and people-centric aspects of the digital transformation.
11:00 - 11:30

Networking break
Congress foyer

11:30 - 12:00

Industry 4.0 Changes the Business Model
Martin Morháč

founder, Industry 4UM
He completed studies at Faculty of Mechanical Engineering of Slovak University of Technology in Bratislava, in 1982. In the same year he started working at the same faculty as a research worker. His focus was on Management Information System, with a specialization on preproduction processes. Since 1989 he was a leader of the division of Automatization of Engineering Work in the company called Inorga Praha, Bratislava branch. In 1991 he was a co-founder of SOVA Ltd. enterprise. Since then he has been the director of the company named SOVA Digital a.s. today.
12:00 - 12:30

Industry 4.0 Model Plant, Our Story
Jana Michelová

Innovations Manager, Continental Automotive Systems Slovakia
Jana Michelová has joined Continental Zvolen in 2017, taking position of Innovations manager after 10 years of professional experience in the automotive industry. In 2018 production plant in Zvolen has been named as one of two Industry 4.0 Model plants for the Automotive divisions in Continental. Model plant projects are covered under the lead of the Innovations department and include activities such as automated material flow, big data, digitalization and automation, HMI and many others. Jana Michelova has international academic background with major in Quality management and Master´s degree in Project management from University L´ENSAM in France.
Share lessons learned from our experience as I4.0 Model plant in corporate environment. Which are main enablers for Industry 4.0 projects and what is behind the buzzwords. How did we create our journey towards I4.0.
13:30 - 14:00

Where can your innovations grow? Testbed 4.0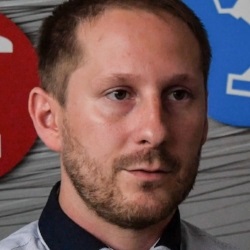 Milan Lokšík

Application Engineer, SOVA Digital
14:00 - 15:00

Lunch
Hotel Partizan Restaurant

15:00 - 16:00

Workshops (TBA)