March, 26th (Tuesday)
8:30 AM

Registration
Registration and badge collection

Registration will start on the day one of the conference at 8:30 AM at the entrance of the conference foyer and will continue until the lunch. After lunch of the first day, the registration of participants will be possible at the info booth in the conference foyer.
09:55 AM - 10:00 AM

Conference opening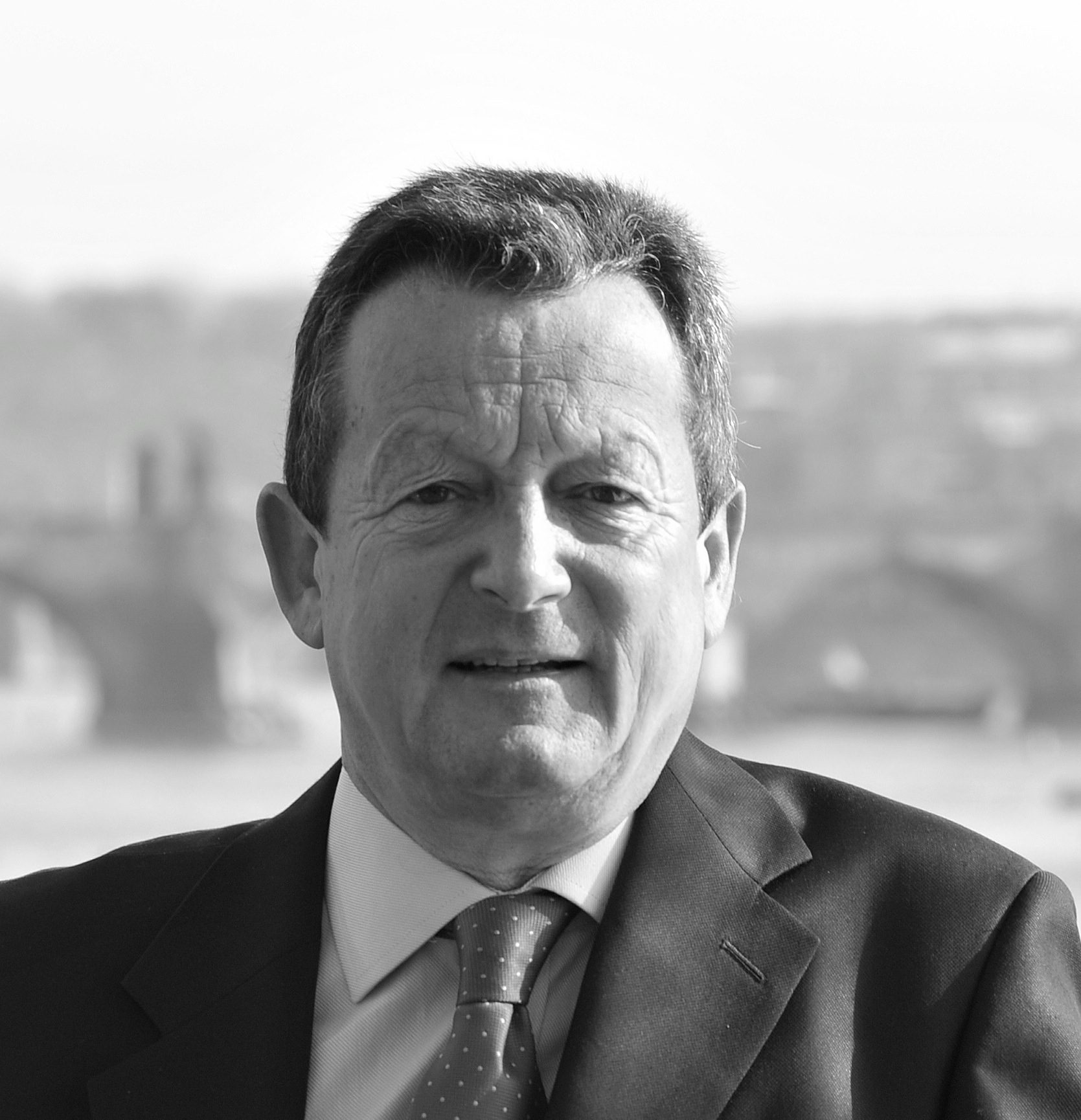 Ivan Hodač

Event moderator
10:00 AM - 10:45 AM

Opening Panel Discussion
10:45AM - 10:55 AM

Opening Talk on the Main Topics of the Conference
Alexander Matusek

President, Automotive Industry Association of the Slovak republic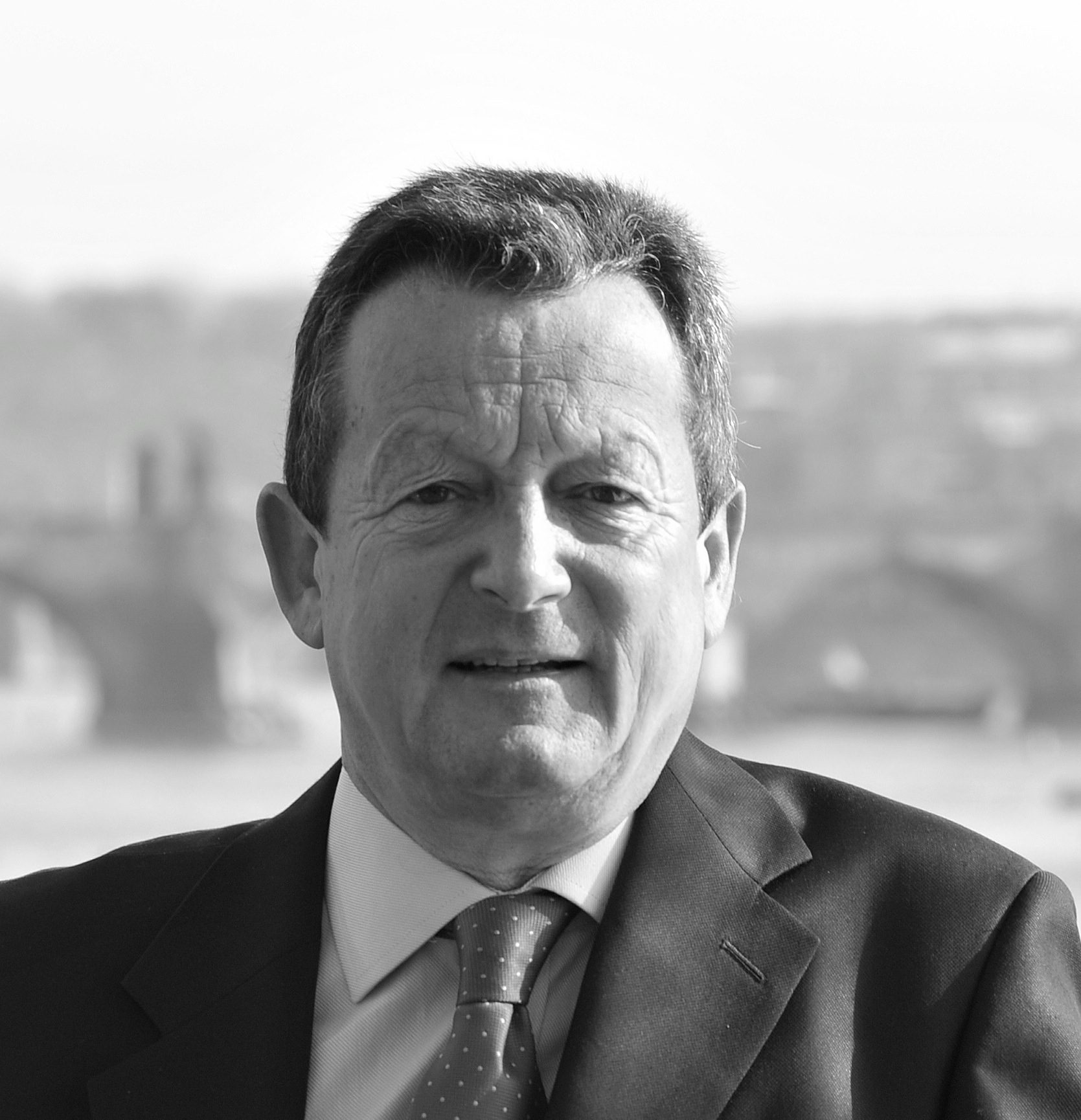 Ivan Hodač

Event moderator
Ivan Hodač is a Founder and President of the Aspen Institute Prague. He was Secretary-General of the European Automobile Manufacturers' Association (ACEA) from 2001 until October 2013. He is currently member of a special Advisory Group of experts, which advises the European Commission in negotiation of the Transatlantic Trade and Investment Partnership with the United States (TTIP). He is also the Chairman of the Board at cabinet DN. The Financial Times listed him among the most influential personalities in Brussels politics. Before joining ACEA, he was Senior Vice-President and Head of the Time Warner Corporate office for Europe. Previously he was Secretary-General of the trade organization IFMA/IMACE, Senior Economist at Didier & Associates, and Assistant Professor at the College of Europe, Bruges. He was born in Prague, where he studied mechanical engineering. He completed his education in economics and political science at the University of Copenhagen and the College of Europe in Bruges (European studies).
Talk between Ivan Hodač, event host and Alexandr Matusek, president of the Automotive Industry Association of the Slovak Republic about NEWMATEC 2019 topics.
10:55 AM - 11:25 AM

VW Slovakia
Oliver Grünberg

Chairman of the Board of Management, Volkswagen Slovakia
Dr. Oliver Grünberg graduated from Physics at the University of Technology in Braunschweig, where he also received a doctorate in engineering. Dr. Oliver Grünberg started working for the Volkswagen Group in 1995 as a PhD student. In the years 2007 to 2009 he ran the production area of the Volkswagen Group Rus in Kaluga. In 2010 he held the position of Managing Director and Director of Technical Affairs at ŠKODA AUTO India. In 2012 he was responsible for the project VGR-GAZ in Nizhny Novgorod. From 2014 to 2017 he led the ŠKODA AUTO brand planning in Mladá Boleslav. In 2017 he returned to Russia again, where he worked as technical director and deputy general manager of the Volkswagen Group Rus in Kaluga.
11:25 AM - 12:05 AM

Alternative Powertrains and Fuels – Keynote Speech (TBA)
12:05 AM - 1:30 PM

Olym-Pick Restaurant
Lunch

1:30 PM - 1:45 PM

Hydrogen Lecture (TBA)
Carlos Navas

Strategy Officer, Fuel Cells and Hydrogen Joint Undertaking
1:45 PM - 2:00 PM

CO2 and electrification
Martin Hrdlicka

Head of the Chassis and Powertain Development, ŠKODA Auto a.s.
Head of Chassis and Powertrain Development at ŠKODA AUTO a.s., graduated from the Faculty of Mechanical Engineering of the Czech Technical University in Prague in 1992. In 2002 he obtained an MBA degree from North Carolina's Pfeiffer University and in 2006 he earned his doctorate from the Ostrava Technical University
Career
1992 Mercedes Benz AG, Stuttgart – Research / Development commercial vehicles, trucks
1993 – 1995 Škoda automobilová a.s.
Design Engineer – specialist in traction control systems
1995 – 1996 VW AG, Wolfsburg
Specialist in chassis development
From 1996 ŠKODA AUTO a.s., Technical Development
Various positions:
– Assistant Department Manager – brake systems (1996 – 2001)
– Simultaneous Engineering Team Manager of Chassis Development for FABIA and SUPERB (1997 – 2001)
– Department Manager, powertrain integration development (2001 – 2005)
– Department Manager, chassis development (2005 – 2008)
– Head of chassis and powertrain development (since 2008)
Member of
– Scientific Council of the Faculty of Mechanical Engineering of the Czech Technical University in Prague
– State Examination Board of the Czech Technical University in Prague
– Scientific Council of the Research Centre of the Technical University in Plzeň
– Board of Directors of Doctoral studies in Production Machines and Design department of the Faculty of Mechanical Engineering of Technical University of Ostrava
– Czech Automobile Society
– Assessment Committee of the National Accreditation Bureau for Higher Education
– Chairman of the Board of Education of the Dr. Josef Pekař Secondary School Mladá Boleslav
– Management Board of the Endowment Fund of ŠKODA AUTO
The lecture discusses the relationship of CO2 emissions and electrification of passenger vehicles in the EU.
02:00 PM - 02:15 PM

New Generation Batteries for Electric Vehicle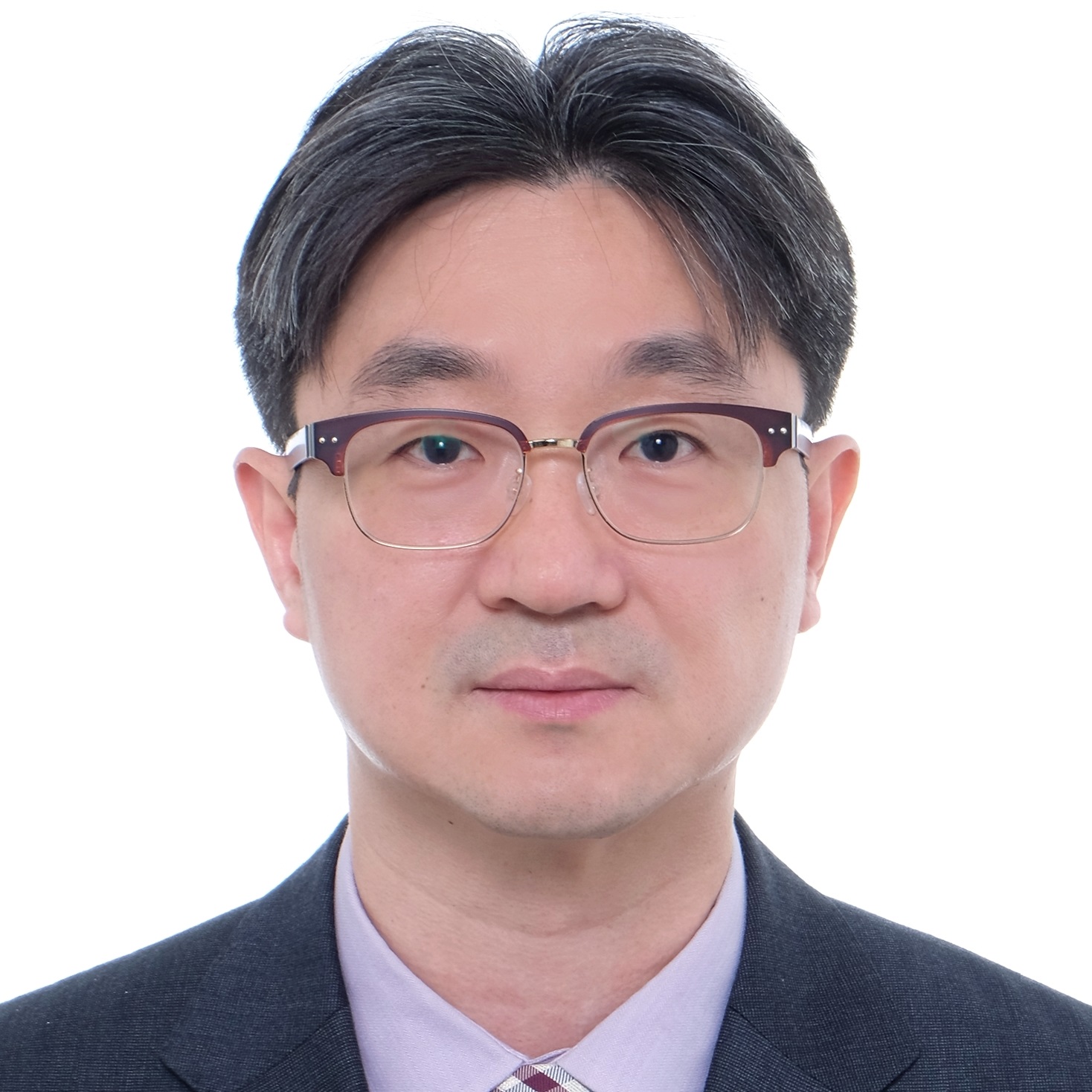 Jong Hun Kim

Director of Development, LG Chem Poland
2018 ~ present: Development Director, LGCWA
2013 ~ 2017: Research Fellow, Center for Advanced Automotive Battery Development
2006 ~ 2012: General Manager, Battery Research and Development
New battery technologies are presented. We, LG Chem is now developing new battery materials and design concept to maximize energy density for longer range of driving and enhance power and fast charging capability.
02:15 PM - 02:30 PM

NGV – optimal solution of medium-term transport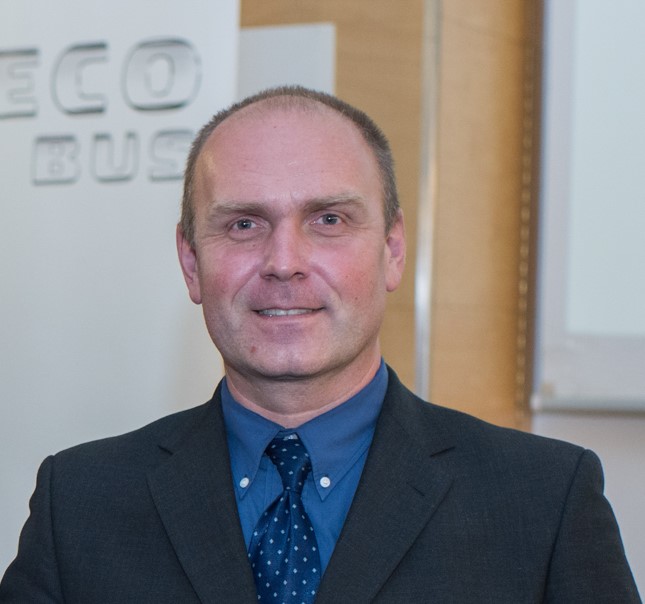 Jan Vodstrcil

Homologation and Product Safety Manager,Iveco Bus
Jan Vodstrčil is responsible for technical legislation, homologations and safety of product in IVECO Bus group, European No. 1 in bus business. He is certified Expert of Forensic Science in Road Traffic and Machinery, member of Expert Advisory Body of Technological Agency of the Czech Republic. Represents Czech Automotive Industry Association in ACEA in HDV affairs. Since 2011 has participated in several national working groups implementing DAFI and other governmental strategies.
During last quarter of a century NGV and CNG/LNG infrastructure went through intensive development and became worthy alternative to petroleum based fuels. It became accessible, efficient, affordable and even sustainable technology, that in some applications willalternate diesels, in some applications may serve as intermediate stage on a way to electric mobility.
2:30 PM - 3:30 PM

Alternative Powertrains and Fuels – Panel Discussion
3:30 PM - 4:10 PM
Networking break

4:40 PM - 5:10 PM

Lecture (TBA)
Gwenole Cozigou

Director Industrial Transformation and Advanced Value Chains, DG GROW, European Commission
An economist by training, he has been an official in the European Commission since 1985 in the fields of Enterprise and Industrial Policy and of External Relations.
First working in the area of food industry within the Internal Market and Industrial Affairs Directorate-General (DG), he joined the service in charge of relations with Central and Eastern Europe and the USSR in 1989, and became Assistant to the responsible Deputy Director-General in 1990 until 1996 when he came back to Enterprise and Industry DG.
A former Deputy-Head of Office of Commissioner Liikanen in charge of enterprise and industrial policy, he has occupied several management positions:
– Food Industry and Biotechnology;
– Coordination of the internal market legislation for goods;
– Enterprise and Industrial policy;
– Defence, Aerospace and Maritime Industries.
Since December 2008, he has been Director in DG GROWTH (DG Internal Market, Industry, Entrepreneurship and SMEs), in charge of competitiveness issues and EU internal market legislation for several industrial sectors, including REACH, engineering industries, medical devices, raw materials, etc..
His main responsibilities today cover: circular economy, energy union and energy-intensive industries, construction, automotive industries, raw materials, engineering industries.
5:10 PM - 5:40 PM

Rescue operation of ESSA Czech
Petr Karásek

Crisis Manager - ASCALAE, Vice President - Czech Association of Interim Management; Advisor to the President - Automotive Industry Association of the Czech Republic, CEO - TATRA TRUCKS
Petr Karásek is manager focused on restructuring or another dynamic changes in companies (restructuring, transfer of production, crisis management, insolvency situation etc.). In the past he worked among others as Executive manager of restructuring in Škoda Transportation, DISA Industries, KORD Group, Jablonex Group, AWELD, ESSA Czech, Kovosvit MAS, and previously as a Commercial director and member of board in Karosa – Renault V.I – IVECO. His most succesfull project was rescue and stabilization of traditional producer of heavy off road trucks TATRA. He is Vice president of Czech Association of Interim management, Member of international Turnaround Management Association, Advisor to the President – Automotive Industry Association of the Czech Republic and Governmental Councillor of the road safety by the Ministry of Transport of the Czech Republic.
ESSA Czech (now Tawesco) was stamping and welding producer established by Spain owners in the Czech Republic and supplied about 20 automotive plants across Europe. Due to non-sustainable business model as well as due to low-quality management, this company was facing the bankruptcy situation in the end of 2016 with risk of sudden cut-off deliveries to automotive producers.
This dramatic situation was resolved by the tools of crisis management and insolvency legal procedures within 6 month without any interruption of production and deliveries.
Presentation will be focus on analysis of root causes from the point of view owners, management, customers, employees and other stakeholders completed by suggestions notably for the management of producers Tier 1.
5:40 PM - 6:10 PM

Future of Mobility (TBC)
Jonathan Carrier

Vice President of Corporate Development, AeroMobil
7:00 PM

Farrier's Steak House
Evening Networking Programme

March, 27th (Wednesday)
9:00 AM - 9:40 AM

Technology Megatrends in Automotive – Keynote Speech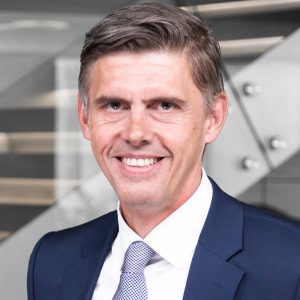 Matthias Erb

Head of Holistic User Experience, Volkswagen AG
Dr. Matthias Erb was named Head of Holistic User Experience (HUX) in April 2018. Located in Volkswagen's headquarters Wolfsburg, Germany, the newly created division is steering the interaction between Technical Development, Design, Product Lines and Sales, in order to ensure the smooth integration of the vehicle into the digital world. The scope of work will gradually extend to the entire model portfolio.
Previously, he served as Chief Engineering Officer for Volkswagen's North American Region (NAR) since April 2016, and also took over responsibility for the company's NAR Product Strategy.
Since 2014, in his role as Executive Vice President Dr. Erb has been responsible for the setup of Volkswagen's North American Engineering & Planning Center in Chattanooga, Tennessee. The center serves as a core entity for engineering related activities of Volkswagen in the region. The establishment of the center is a cornerstone of Volkswagen's new strategy for the North American market.
Dr. Erb joined Volkswagen Group in 2003 and has held various management positions at AUDI AG and Audi of America. In 2008, he started leading the office of the Chairman of the Supervisory Board of Volkswagen AG in Salzburg, Austria.
Dr. Erb had spent several years as a lecturer for Quality Assurance at the University of Mainz, Germany. He earned degrees in Mechanical Engineering and Economics at Aachen University of Technology as well his PhD in Mechanical Engineering.
9:40 AM - 9:55 AM

Connected and Automated Mobility from a Telecom Policy Perspective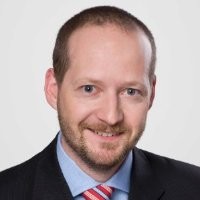 Filip Svab

Executive Director of International External Affairs, AT&T Germany, Russia, Central and Eastern Europe
Filip Svab is responsible for supporting AT&T's international external and regulatory affairs team in Central and Eastern Europe and Russia. His main task is to advocate AT&T positions towards governments, public administration and regulators in this region. AT&T Inc. (NYSE:T) is a diversified, global leader in telecommunications, media and entertainment, and technology. Our smart, highly secure solutions serve over 3 million global businesses – nearly all of the Fortune 1000.
Lecture will focus on the regulatory policy environment related to connected and automated cars. What are the telecom regulatory and policy challenges when providing solutions for the automotive sector. Some lessons learned from AT&T's experience in the US.
9:55 AM - 10:10 AM

Connected Cars, Connectivity, 5G Networks
Jay Nagley

R&D Specialist - Automotive Team at the Department for International Trade, UK
10:10 AM - 10:25 AM

The Transformation of the Automotive Value Chain
Christoph Stürmer

Global Lead Analyst Autofacts, PwC Germany
Christoph Stürmer is the Global Lead Analyst of Autofacts, PwC's independent competence and research center on the global automotive industry. Christoph has more than 20 years' experience in the automotive industry, with a background in product management and strategic planning at a leading OEM, and long-ranging experience in industry analysis and market forecasting, as well as manufacturer strategy assessments.
As new technologies make the future of mobility "eascy" (electrified, autonomous, shared, connected and "yearly" updated), additional revenue and profit pools are opened in new mobility services. These new mobility markets will require more and highly specialized vehicles than today, providing additional opportunities for vehicle manufacturers and suppliers. Strategic choices have to be made now in order to navigate these changes successfully.
10:25 AM - 11:25 AM

Technology Megatrends in Automotive – Panel Discussion
12:00 AM - 12:10 AM

Brexit and After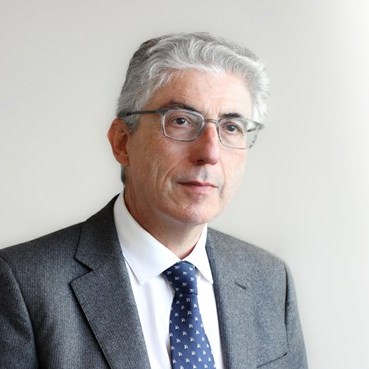 Sir Jonathan Faull

Chair of European Public Affairs, Brunswick
Sir Jonathan Faull joins Brunswick after a distinguished career at the European Commission working at the highest level on a wide range of policies including competition, justice and home affairs, transport and financial services. As the Commission's most senior British official his recent roles included Director-General Financial Stability, Financial Services and Capital Markets Union, as well as Director-General of the Task Force for strategic issues related to the UK Referendum.
Jonathan became Director for Competition Policy at the Directorate-General for Competition in 1995, Deputy Director-General in charge of State aid in 1999 and Spokesman and Director-General of Press and Communication in 1999. He was Director-General of Justice and Home Affairs (later Justice, Freedom and Security) from 2003 to 2010 and then Director-General in charge of Financial Stability, Financial Services and Capital Markets Union (FISMA) between 2010 and 2015. Latterly he has served as Director-General of the Task Force for Strategic Issues related to the UK Referendum.
He studied law at the University of Sussex and has an MA from the College of Europe in Bruges. He has been a visiting lecturer at Sciences Po, a visiting fellow of the University of Cambridge Centre for European Legal Studies, a visiting professor at the College of Europe since 2009 and Emeritus Professor of Law at the Free University of Brussels (VUB) since 1989.
He is a visiting Professor at King's College, London and a member of the boards of the Jacques Delors Institute in Paris and the Centre for European Reform in London. Sir Jonathan has also been named by the University of Sussex as Honorary Professor and Fellow of UKTPO within the Business school, as well as Montague Burton Professor of International Relations at the University of Edinburgh.
Sir Jonathan was knighted in the Queen's Birthday Honours list in 2017 for services to UK relations with the European Union.
While we still don't know precisely when and how Brexit will happen, relations between the UK and the EU will change soon, with consequences for all EU countries. All of Europe, politicians, business people and individual citizens, should think about possible futures as the Brexit saga unfolds. What will be the policies of the EU in the coming years? Who will have most influence? How will large, medium and small countries react? What new coalitions will emerge? How will Europe as a whole interact with the USA, China and Russia?
12:10 AM - 12:20 AM

Global Geopolitical Situation and the Automotive Industry
Zdenek Tuma

Partner, KPMG Czech Republic, former guvernor of Czech National Bank
Zdeněk is a partner in KPMG Czech Republic where he leads consulting in financial services. He held various positions in the financial sector in the last 25 years. He was the governor of the Czech National Bank in 2000-2010 as well as a member of the General Council of the ECB. He has been lecturing at Charles University since beginning of the 1990s. Zdenek is a member in scientific and statutory boards at several universities. He is a member of the Czech Economic Society, of which he was the president in 1999-2001.
12:20 AM - 12:30 AM

Global Geopolitical Situation and the Automotive Industry
Alexander Micovcin

Director General, Directorate General for European Affairs, Ministry of Foreign and European Affairs of Slovak Republic
Alexander Micovčin is a Director General for European Affairs at the Ministry of Foreign and European Affairs of the Slovak Republic. Between 2012 and 2017 he served as a Deputy Permanent Representative of the Slovak Republic to the EU.
He started his diplomatic career at the Slovakian Ministry of Foreign Affairs focusing on Middle East and Africa, and continued working at the Embassy of the Slovak Republic in United Arab Emirates, Kenya and as a counsellor at the Embassy of the Slovak Republic in Denmark and Germany. From 2011 to 2012 he became he the Director General for Economic Co-operation and ODA. He studied at the University of Economics in Bratislava majoring in Foreign Trade.
External geopolitical and economic factors influencing the EU.
12:40 AM - 1:40 PM

Global Geopolitical Situation and the Automotive Industry – Panel Discussion
1:15 PM - 2:30 PM

Olym-Pick Restaurant
Lunch

2:30 PM - 3:00 PM

Engine Mount Systems for Electric Vehicles, High Performance Lightweight Materials
Andrej Kršjak

ContiTech Vibration Control, R&D Director
He graduated from the Technical University in Slovakia, focusing on physics and materials.
He worked as a material engineer for the development of high-temperature sensors for automotive in the Czech Republic.
He worked as a product engineer on the development of pneumatic actuators for turbochargers in the Czech Republic.
He created a development center in Slovakia developing silent blocks.
At present, he is Director of Development and Research at ContiTech Vibration Control, the Contitental concern in Germany.
Part 1:
While combustion engines principally produce low-frequency forces, electric drive systems tend to generate high-pitched sounds extending into the kHz range. As the blanketing combustion noises are not present during vehicle operation, high-frequency disturbances can subjectively be perceived as particularly unpleasant. This presentation will introduce and discuss the requirements of engine mount systems and components for vehicles with hybrid and electric drive systems.
Part 2:
To drive the electric vehicles for long distances the weight of the vehicles must be as low as possible. Lightweight solutions using glass fibers filled polyamide are one of the technologies that enables this.
3:00 PM - 3:30 PM

Lecture
3:30 PM - 4:00 PM

Lecture
Conference is divided into two days. On the first day, there will be a conference and evening networking programme prepared for you. On the day two, we will continue with the conference program in two separate conference rooms.
Specialists sharing their experience
Inspiration from automotive industry experts
New contacts and networking
Evening raut
How will it run
Panel discussion will open the conference on Tuesday morning. Then we will follow up with lectures. Lunch will be served at 12:00 AM at the restaurant Olym-Pick. After the lunch break, we will continue with the next set of lectures. If you find it difficult to concentrate you may welcome regular coffee breaks for your refreshment. After the last lecture, you will have some time to rest. An evening raut will take place in the nearby restaurant Farrier's Steak House with the opportunity for informal networking. Second day, after breakfast, the conference will continue with interesting lectures and panel discussions. Lunch will be served at the restaurant Olym-Pick again.
Konferenciu otvorí panelová diskusia štátnych tajomníkov krajín V4, po ktorej budú nasledovať prvé prednášky. O dvanástej pre Vás bude pripravený obed v reštaurácii Olym-Pick, po ktorom budeme pokračovať ďalšími blokmi prednášok. Vieme, že sústredenie sa vyčerpáva, preto je pre Vás pripravené pravidelné osvieženie počas networkingových coffee breakov. Po skončení prednášok budete mať čas trochu si oddýchnuť. Večer strávite v príjemnom prostredí blízkej tematickej reštaurácie Farrier's Steak House, kde budete mať príležitosť neformálne nadväzovať kontakty. Druhý deň ráno Vás bude po raňajkách čakať ďalší zaujímavý program v podobe prednášok a panelových diskusií. Obed budete mať opäť pripravený v reštaurácii Olym-pick.