Conference is divided into two days. On the first day, there will be a conference and evening networking programme prepared for you. On the day two, we will continue with the conference program in two separate conference rooms.
Specialists sharing their experience
Inspiration from automotive industry experts
New contacts and networking
Evening raut
How it will run
After opening the conference on Tuesday morning, we will start the first lectures. Then, lunch will be served at the hotel restaurant. After the lunch break, we will continue with the next set of lectures. If you find it difficult to concentrate you may welcome regular coffee breaks for your refreshment. After the last lecture, you will have some time to rest. An evening raut will take place in the nearby restaurant Talska bastion with the opportunity for informal networking.
Second day, after breakfast, the conference will continue with interesting lectures and panel discussions. Lunch will be served at the restaurant of Hotel Partizan.
*conference program is subject to change
June, 9th (Tuesday)
9:00

Registration
Registration and badge collection

Registration will start od the day one of the conference at 9:00 AM at the hotel Partizan lobby and will continue until the lunch. After lunch of the first day, the registration of participants will be possible at the info booth in the conference foy
9:45 - 10:00

Conference opening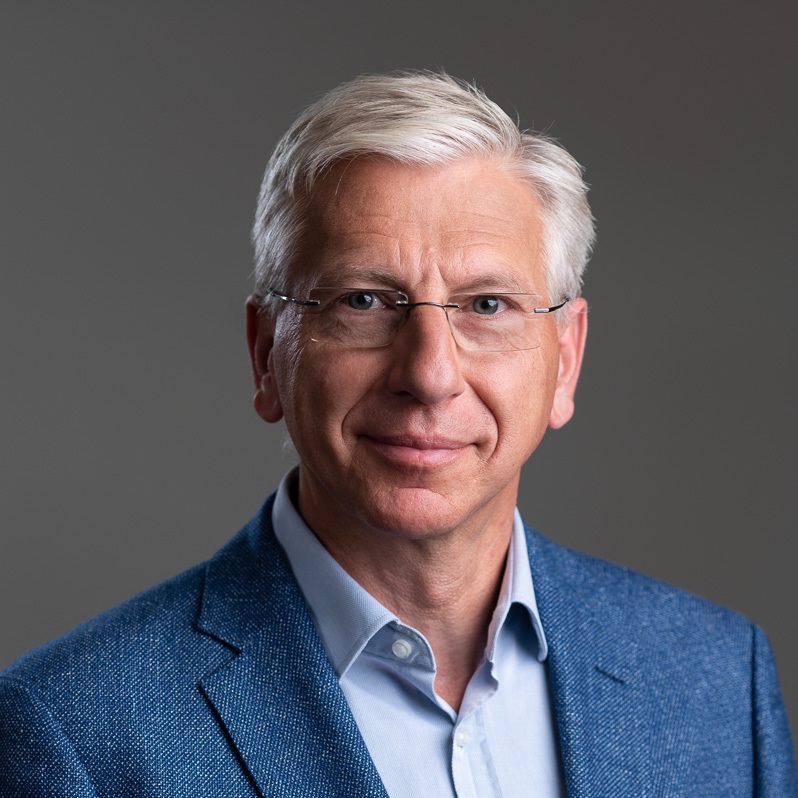 Alexander Matušek

President, Automotive Industry Association of the Slovak republic
He heads the External Relations / Environment / Social Services department at Volkswagen Slovakia, a.s. In the past, he was responsible for the management of the entire logistics at Volkswagen Slovakia and also held several management positions within the Volkswagen Group in Portugal and the USA. Since 2018, he is the President of the Automotive Industry Association of the Slovak Republic (second term). In 2018, he was elected Vice President of the Federation of Slovak Industrial and Transport Associations.
Ivan Hodáč

Event Host
Ivan Hodač is a Founder and President of the Aspen Institute Prague. He was Secretary-General of the European Automobile Manufacturers' Association (ACEA) from 2001 until October 2013. He is the Chairman of the Board at cabinet DN. The Financial Times listed him among the most influential personalities in Brussels politics. Before joining ACEA, he was Senior Vice-President and Head of the Time Warner Corporate office for Europe. Previously he was Secretary-General of the trade organization IFMA/IMACE, Senior Economist at Didier & Associates, and Assistant Professor at the College of Europe, Bruges. He was born in Prague, where he studied mechanical engineering. He completed his education in economics and political science at the University of Copenhagen and the College of Europe in Bruges (European studies).
10:30 - 11:00

The Future of Mobility Through the Eyes of Matador
Štefan Rosina

President, MATADOR Group
Štefan Rosina is currently the President of MATADOR Group and the Chairman of the Board of Directors at Matador Holding, a. s. In 1984 he started his career in Matador working at various positions in production. Since 1985 he held number of positions as a research employee, technical engineer at Investment Department and Director at Technical Development Department. Since 1997 he served as a Vice-President for Development of Science and Technology, Vice-President for Strategy and Chairman of Supervisory Board. In these days, he presents a major leader in the whole MATADOR Group. He tries to prepare all key aspects in the company for the significant technology decade.
11:00 - 12:20

Panel discussion: Collaboration as a Way to Meet the Challenges of Future
12:20 - 13:50

Lunch
Hotel Partizan Restaurant

13:50 - 14:20

Mobility – the day after tomorrow
Jan Burdinski

Executive Director, Government Relations, Hyundai Motor Company Brussels Office
Jan Burdinski is Head of Government Relations for the Hyundai Motor Group in Europe. Having joined the company in 2017, he is a seasoned government relations professional, who has had senior roles in the automotive sector.
Megatrends and how Hyundai and Kia will define an answer to the big transformation looking ahead to 2025 and 2030. This includes the transition in Powertrains, new mobility services, connected cars and new vehicles like the S-A1.
14:20 - 14:50

European Automotive Sector: the Path to Decarbonisation
Gwenole Cozigou

Director, DG Internal Market, Industry, Entrepreneurship and SMEs, European Commission
An economist by training, Gwenole COZIGOU has been an official in the European Commission since 1985. He is Director for Sustainable Industry and Mobility, in Directorate-General for Internal Market, Industry, Entrepreneurship and SME. His main responsibilities today cover: circular economy, energy union and energy-intensive industries, construction, automotive and rail industries, raw materials, maritime and engineering industries.
• Strategic importance of the automotive sector to the European economy;
• The need for the sector to decarbonise;
• EU objectives in this field and how the Commission can help the sector;
• Highlight the impact of the European Battery Alliance and outline next steps.
14:50 - 15:05

The Story of Trnava Car Factory Continues with New Energy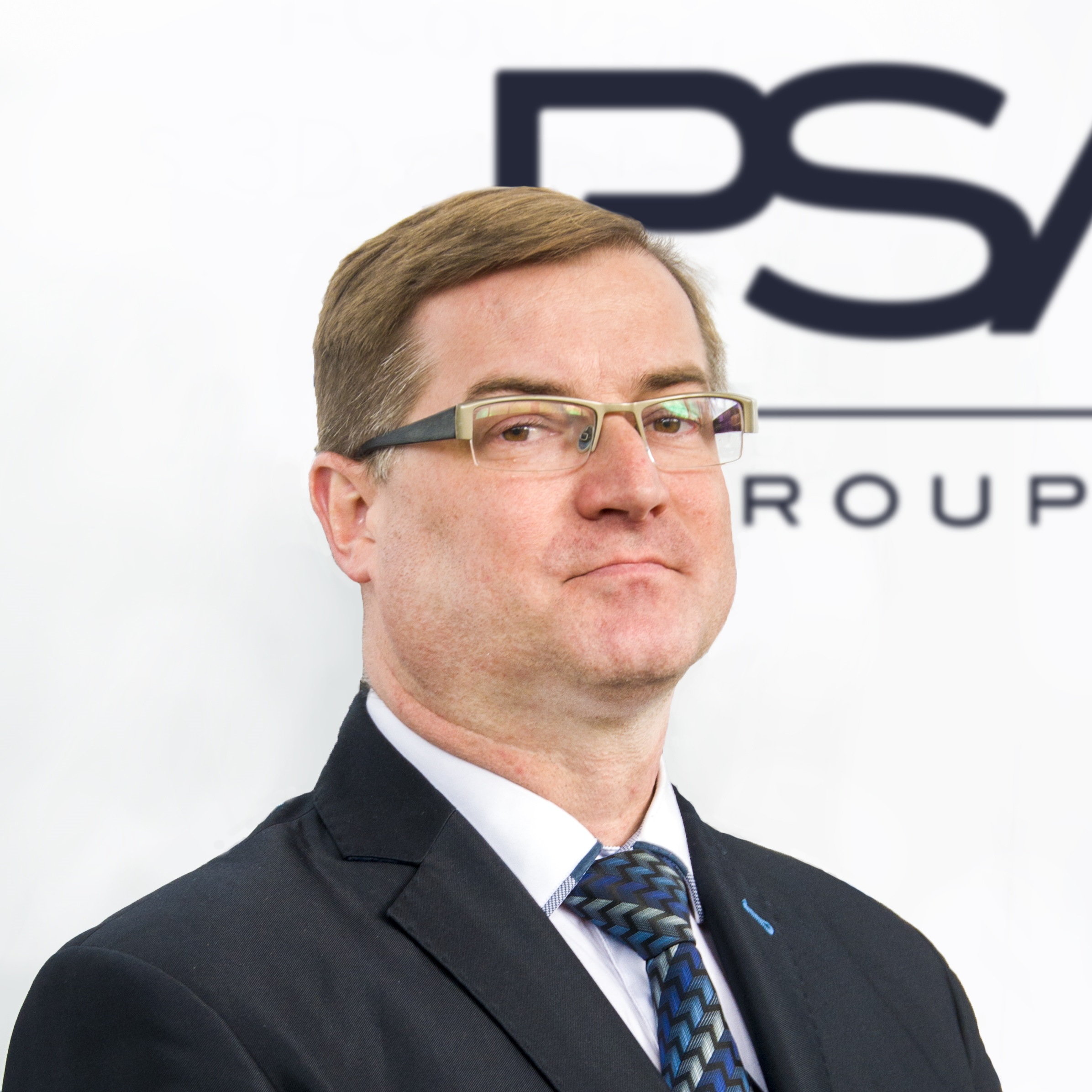 Martin Dzama

Deputy CEO and Production Director, Groupe PSA Slovakia
Deputy CEO and Production Director, Groupe PSA Slovakia plant in Trnava
o General Manager of Assembly Unit
o Production manager
o Responsible for Standardized work
o Responsible for quality engineering
o Launch manager of technology and manufacturing of new projects
o Leader of optimization of work posts
Study: Slovak technical University in Bratislava, Faculty of material and technology in Trnava
– Successful launch of production of the new generation Peugeot 208
– Historically first electric vehicle e-208 produced in Trnava
– "Battery-atelier" in Trnava – the first battery assembly within Groupe PSA
– Transformation project "Future in our hands"
15:05 - 15:35

Future of Mobility
Milan Šlachta

Representative of Bosch Group in Czech Republic and Slovakia, Managing Director of Robert Bosch (Slovakia)
Milan Šlachta has been working for Bosch in various functions since 1994, mainly in the automotive field. For eight years he worked as Sales Director and Managing Director at the Bosch branch in České Budějovice, which deals with the production and development of automotive technology. Since 2017 he has become a Bosch Group Representative in the Czech Republic and Slovakia.
Bosch envisions an emission-free, accident-free and exciting mobility in order to combat the challenge of climate change, to reduce road casualties and to adapt to individual mobility needs resulting from urbanization. Following our pledge "Invented for life", Bosch develops innovative technologies, software and services in order to realize this vision. To foster the development and deployment of these solutions, we recommend the policy activities for the new term of the EU institutions (2019 – 2024) in the realm of de-fossilizing the mobility sector, promoting automated driving and enabling personalized connected mobility.
15:35 - 16:05

The Perspective of the Consumer about New Mobility Trends and Regulations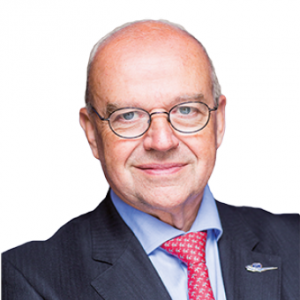 Thierry Willemarck

Deputy President for Automobile Mobility & Tourism, Fédération Internationale de l'Automobile (FIA)
Thierry Willemarck is FIA Deputy President for Automobile Mobility & Tourism since December 2017 and Vice-President of Touring Club Belgium since January 2020 (was CEO of Touring Club Belgium since 2001). He was Vice President of FIA Region I from 2005 to 2013 and President of FIA Region I from 2013 to 2017. He is Mentor of the FIA University and member of the World Council of Automobile Mobility and Tourism. Trained as an Industrial Engineer, he also holds a PhD in Business Administration, an MBA from Harvard University and a PMD from MIT. His interests are photography, Old Timers, Motor biking.
16:05 -16:35

Networking break
Congress foyer

16:35 - 17:35

Panel discussion: Are we driving into electric future?
17:35 - 18:05

Technology transformation – Keeping user experience at the heart of innovation
Ivan Kebísek

Engineering Director, Site Lead of Technical Center in Slovakia, Yanfeng International Automotive Technology
Ivan Kebísek is Director Engineering of Yanfeng International Automotive Technology, located in Trenčín, Slovakia. He is responsible for Yanfeng Technical Center in Trencin, Slovakia and he is Engineering lead for Customer Business Units of FCA brands in Stellantis group (Fiat, Alfa Romeo, Maserati) and for Suzuki in Europe. His responsibility covers R&D and Engineering for Yanfeng products, mainly focused on Interiors – Instrument Panels, Cockpits, Floor Consoles and Door Panels.
1. YFAI (Yanfeng Automotive Interiors in Slovakia, YF Technology)
2. Current MegaTrends – Mobility Trends, Technology Trends, Societal Trends
3. Smart Cabin Vision XiM20 – Innovative answer to those Trends
18:05 - 18:35

Which engine is actually green, do we have the right enemy?
František Simančík

Institute of Materials and Machine Mechanics, Slovak Academy of Sciences
Dr. František Simančík is a member of the Presidium of the Slovak Academy of Sciences. He is the head of the academic innovation center for light metals and composites (INOVAL) and coordinator of Centre of excellence for R&D on structural composites for engineering and medical applications. His research is focused on the development of novel lightweight structural materials including metal matrix composites or metallic foams. Main research results include the development of metal foaming technology with several successful applications in car body structures and applications of MMCs parts where efficient heat management is required. He coordinated more than 30 research projects including 13 international projects and successfully supervised 9 PhD students.
Current climate change concerns lead to drastic regulations of the amount of CO2 generated by car engines. In general, the best solution is considered to be the replacement of the current internal combustion engine with an electric motor, which is a major threat to many traditional passenger car manufacturers.
But is a BEV really the best solution today? How should an engine with minimal environmental impact look like? Is it actually realistic to expect a radical change? And do passenger car combustion engines really have to be the first victims? If not what to do? In this lecture we will try to find answers to these current questions in a more unconventional way.
19:30

Evening raut & networking
Tálska bastion

June, 10th (Wednesday)
09:00 - 09:30

What is the role of design in Industry 4.0?
Branislav Maukš

Design Director, Aufeer Design
He was born in Slovakia, where he studied design in Bratislava.
He graduated from the prestigious German school Fachhochschule Pforzheim with a Master of Transportation Design degree.
His career as a designer began at Ford in Cologne in 2004, where he became the author of the instrument panel for the B-Max.
Since 2007 he worked for seven years in the Italian studio Pininfarina, where since 2011 he participated in the support of the main customer, Ferrari. His most important projects include the Ferrari P540, California T or the Masserati GrandCabrio.
Since 2015, he has been the Chief Designer and Chief Strategist for Design at Aufeer Design.
He speaks Czech, English, German and Italian in addition to his native Slovak.
He is married, has a son and a daughter.
09:30 - 10:00

Cybersecurity and data sharing. How to combine? Perspectives from the automotive sector in a digital age
Joost Vantomme

Smart Mobility Director, European Automobile Manufacturers' Association (ACEA)
Joost Vantomme is Smart Mobility Director at the European Automobile Manufacturers' Association (ACEA), which represents the Europe-based car, van, truck and bus makers.
Joost has over 25 years' experience in legal, regulatory and public affairs. He served as legal and regulatory affairs director in the telecommunications, postal, logistics and automotive sector. He had leading policy making roles in European associations such as PostEurop and FEDMA, as well as at the UN level (UPU). Joost has also been member of the cabinet of the Belgian Minister of Economy and director at Hill+Knowlton Strategies, an EU consultancy firm.
Since 1 September 2016, Joost holds the position of Smart Mobility Director at ACEA, bringing his vast experience together to address the challenges of the new ecosystem 'cooperative, connected and automated mobility'.
As a frequent speaker at conferences and author of papers, he engages with stakeholders on European and international policy issues in a digital agenda context. Joost holds a Master in Economic Business Law, a Master in Law and a Diploma in Teaching Law (Universities of Leuven, Poitiers and Louvain). He is fluent in Dutch, French, English and German.
Vehicles become increasingly connected and automated as part of the internet of things. What use cases are relevant? What are the regulatory policies, risks and challenges? How does the industry respond to this new Data Economy?
10:00 - 10:30

Cyber Security and its Place in Industry 4.0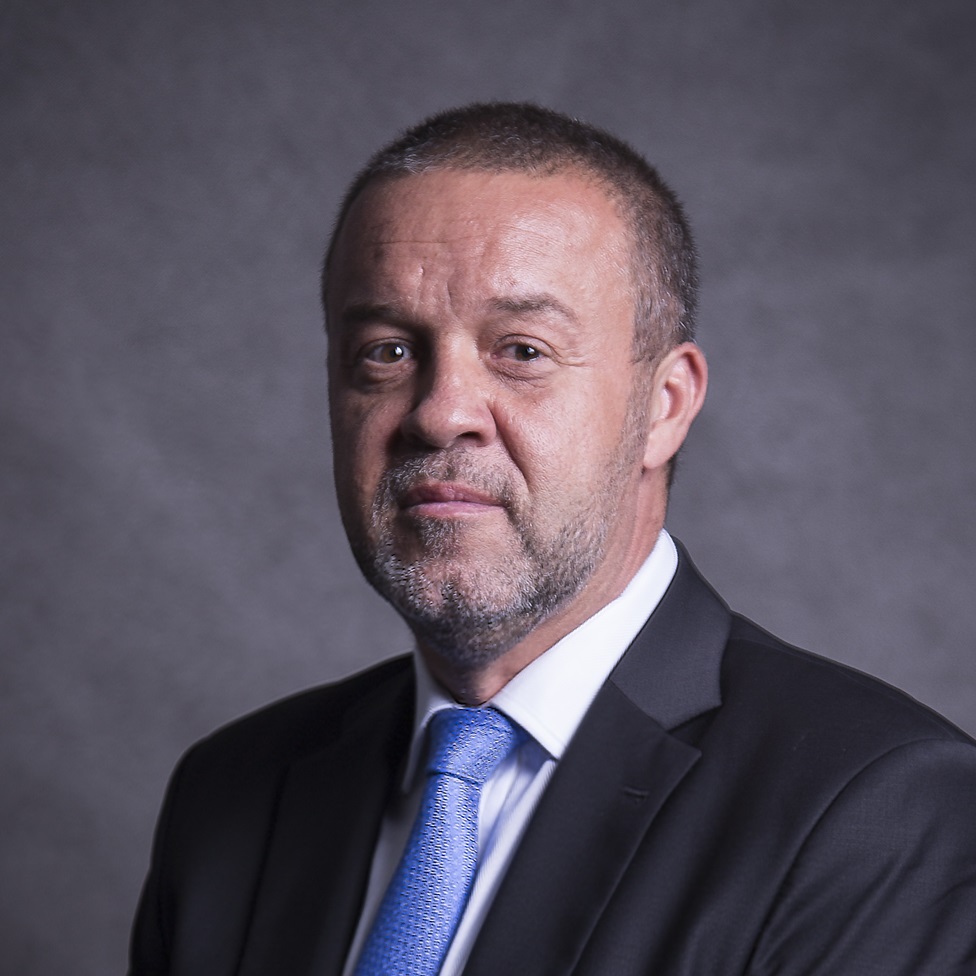 Rastislav Janota

Director, National Cyber Security Centre (SK-CERT), National Security Authority of Slovak Republic
Rastislav Janota has over 20 years of experience in IT and telecommunication sectors.
Over his career, Mr. Janota holds successfully various expert, managerial, and supervision positions in the field of information and communication services and cyber/information security in private and governmental sectors both at home and abroad.
Currently he serves as Chairman of the Cyber Security Committee of the Security Council of the Slovak republic as well as Director of National Cyber Security Centre SK-CERT under National Security Authority of Slovak republic. From these positions, he bears responsibility for cyber security governance of the Slovak Republic.
Cyber security compliance duties and real world. Or why to do cyber security in real world…
10:30 - 11:00

Activities and structures of the Platform Industry 4.0 Austria
Roland Sommer

Managing Director, Platform Industry 4.0 Austria
Roland Sommer serves as Managing Director of the Austrian Platform Industry 4.0 since October 2015. The platform is a public private partnership that aims at improving framework conditions for the introduction of digitalization ('Industry 4.0') bringing together relevant stakeholders in Austria. The focus of the work is based on innovation in production technologies and business models on the one hand and high-quality working conditions on the other hand. Moreover Mr. Sommer is lecturer at the University of Applied Sciences in Wieselburg. Prior to this function he worked as Director of Public-Private Affairs for AVL List GmbH. AVL List is the
world's largest independent company for the development of powertrain systems with internal combustion engines as well as instrumentation and test systems.
The activities, structure and processes of the Austria Platform on Industry 4.0 will be presented. Austria addresses Industry 4.0 broadly focusing on technological, organizational and people-centric aspects of the digital transformation.
11:00 - 11:30

Networking break
Congress foyer

11:30 - 12:00

Industry 4.0 Changes the Business Model
Martin Morháč

founder, Intelligent Industry Association - Industry 4UM
Graduate of the Faculty of Mechanical Engineering STU in Bratislava. He has dedicated his entire professional life to digitization and automation in the industry. He started his career at the Faculty of Mechanical Engineering SVŠT, he dealt with the automation of pre-production phases for the ZTS Group. In 1991, he co-founded SOVA, now known as SOVA Digital. For six years he headed the commission for science and research at the Association of the Automotive Industry of the Slovak Republic. He was a member of the Government Council for Science, Technology and Innovation. He is one of the initiators and leaders of the Association of Intelligent Industry – Industry4UM.
Industry 4.0 is not just about the digitization of industry, but about a fundamental change in corporate governance. Companies will operate differently in a few years as we know them today. Company management faces a difficult task because it has to manage a transformation with which it has little experience. They need to coordinate the introduction of new technologies, improve processes, manage people and data collection and processing to significantly increase their competitiveness. The lecture will deal with the issue of how to manage this demanding transformation from a companies management point of view.
12:00 - 12:30

Industry 4.0 Model Plant, Our Story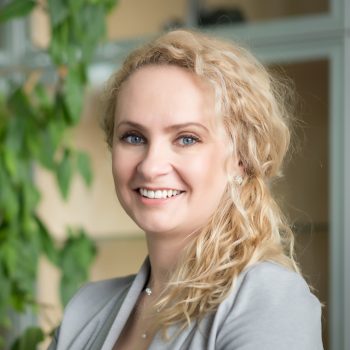 Jana Michelová

Innovations Manager, Continental Automotive Systems Slovakia
Jana Michelová has joined Continental Zvolen in 2017, taking position of Innovations manager after 10 years of professional experience in the automotive industry. In 2018 production plant in Zvolen has been named as one of two Industry 4.0 Model plants for the Automotive divisions in Continental. Model plant projects are covered under the lead of the Innovations department and include activities such as automated material flow, big data, digitalization and automation, HMI and many others. Jana Michelova has international academic background with major in Quality management and Master´s degree in Project management from University L´ENSAM in France.
Share lessons learned from our experience as I4.0 Model plant in corporate environment. Which are main enablers for Industry 4.0 projects and what is behind the buzzwords. How did we create our journey towards I4.0.
12:30 - 13:00

The Rise of Digital Twin!
Radoslav Palacka

Head of Lean Manufacturing & I4.0, Nemak Slovakia
I have been working in Industrial Engineering already for 13 years. Currently I head up team of 5 Lean Engineers and 4 Industry 4.0 specialists. Our mission is to realize digital transformation of the factory by team work.
The digital twin connects the world of data science, PLC signals and simulations. What are the use cases in manufacturing and benefits out of that? How to build the team competences? These are challenges we are facing in automotive industry every day.
13:00 - 13:30

Our Roadmap to Smart Factory
Marcel Dubec

Lean Manager, Danfoss Power Solutions
He is a member of the Danfoss Power Solutions Manufacturing Excellence team. It deals with the optimization of production, administrative processes and business transformation to SMART Company. He is responsible for implementing the Danfoss Productivity Program into practice. He manages and collaborates on strategic corporate projects Lean / SixSigma. Previously, he worked as an industrial engineer at Continental Matador Truck Tires in Púchov. He started his career as a researcher at the Research Institute of Matador Púchov.
The main objectives of the project are to design a new production and logistic concept in the context of Industry 4.0 with regard to future production, logistics and storage requirements within Danfoss Power Solutions company.
Jozef Hamar

Director Operational Services, Danfoss Power Solutions
Member of the Campus Leadership Team at Danfoss Power Solutions in Povazska Bystrica, responsible for managing production services in the company, including the process of painting hydraulic pumps and motors. He deals with the optimization of material flows and manages the key project of the transformation of the company "PLANT TRANSFORMATION". Prior to that, he worked as a Logistics Manager at SPPP Slovakia Ltd., focusing on the coating of plastic components for the automotive industry. Throughout his career, he has encountered logistics processes at different levels and with a different focus.
The main objectives of the project are to design a new production and logistic concept in the context of Industry 4.0 with regard to future production, logistics and storage requirements within Danfoss Power Solutions company.
13:30 - 14:00

Where can your innovations grow? Testbed 4.0
Milan Lokšík

Solution Architect, SOVA Digital
In 2015, he graduated from the Slovak University of Technology with PhD degree in the Mechatronics study programme. In SOVA Digital company he works in the field of research and development of Cyberphysical systems focusing on process optimization in production and logistics.
The presentation will introduce the first Slovak Testbed 4.0, developed in order to resolve practical needs of Industry 4.0, creating industry and university collaboration and involving young and talented students in addressing the individual problems in practice.
14:00 - 15:00

Lunch
Hotel Partizan Restaurant

15:00 - 16:00

Workshop: The Four Ways to Cut Costs and Save Money
Johannes Gerardus Sanders

Cost saving analyst, GQ systems
As a cost saving analyst, he manages and monitors for GQ systems all cost saving projects in Europe in automotive and non-automotive industry. He has built up his experience in the field of quality management and plant management over the past 25 years from west till the east Europe. He started his career in an American company in the Netherlands, where cost savings was very common and central process in the organization. Over the years he specialized himself in lean manufacturing, process improvement, quality management and cost savings processes. His customers were VW group, BMW, Scania and DAF truck, companies which are specialized from acoustic and plastic parts till high temperature sensor and headlights. Since 2016, he has been working as a consulting & interim and cost-saving manager for GQ systems.
The global automotive industry will undergo the biggest transformation in its history. Electric vehicles represent around 10 percent of new vehicle sales in 2025. Car production and the unique challenges facing the industry today for digitization, increasing automation and new business models have revolutionized many industries, and the automotive sector is hardly an exception. However, this industry faces major challenges in vehicle adaptation, which consequently increases the cost of integrating new technologies to meet end-user requirements. In addition, regulatory authorities raise the standard for safety, fuel efficiency and emissions, which also requires the need to make technological progress. In this workshop we are introduced to the four ways in which you can cut costs and save money in the near future.