9:00 AM

Registration
Registration and badge collection

Registration will start od the day one of the conference at 9:00 AM at the hotel Partizan lobby and will continue until the lunch. After lunch of the first day, the registration of participants will be possible at the info booth in the conference foyer at the first floor.
10:05 AM - 11:00 AM

Quo vadis Slovak Automotive Industry
11:00 AM - 11:30 AM

Prospects of the automotive industry development in Slovakia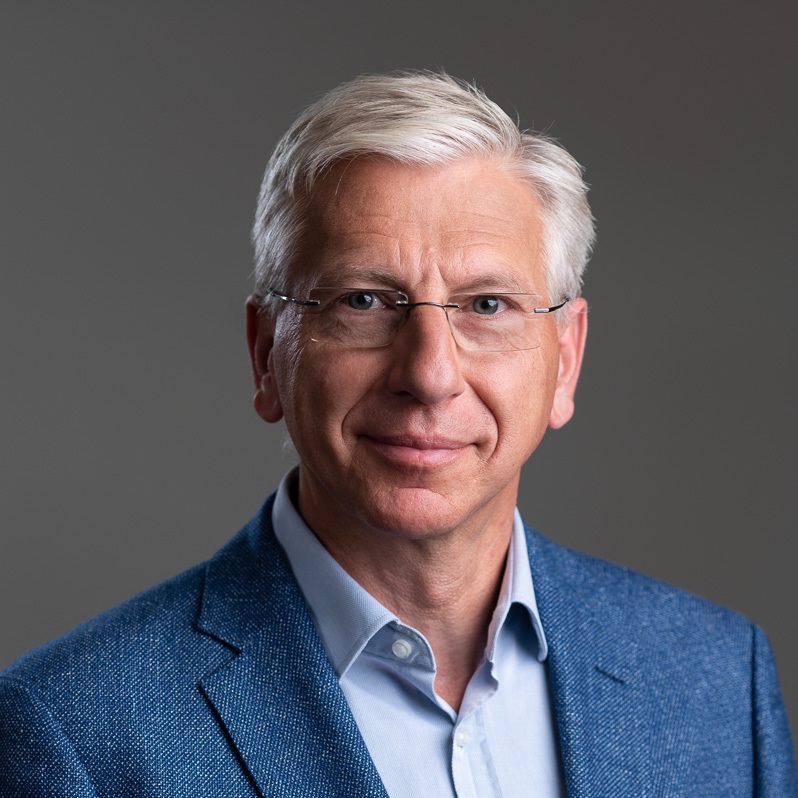 Alexander Matušek

President, Automotive Industry Association of the Slovak republic
He heads the External Relations / Environment / Social Services department at Volkswagen Slovakia, a.s. In the past, he was responsible for the management of the entire logistics at Volkswagen Slovakia and also held several management positions within the Volkswagen Group in Portugal and the USA. Since 2018, he is the President of the Automotive Industry Association of the Slovak Republic (second term). In 2018, he was elected Vice President of the Federation of Slovak Industrial and Transport Associations.
The automotive industry faces new challenges in the form of a short product lifecycle, a rapid pace of innovation and, in particular, automation. New advanced technologies and robotics are the themes of today.
But, do we have enough qualified people to take care of new technologies? What conditions are set by the state for training and education? Is Slovak education system ready to change the structure of professions? What is the role of industry in education?
11:30 AM - 12:00 AM

Investing into global growth: New Jaguar Land Rover plant in Slovakia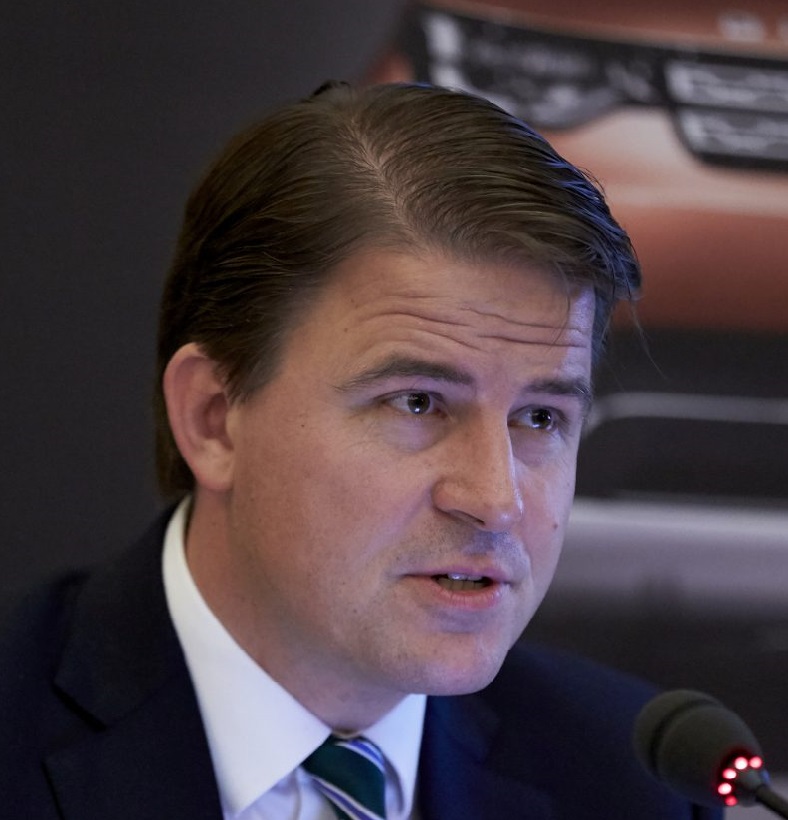 Alexander Wortberg

Operations Director, Jaguar Land Rover Slovakia
Alexander Wortberg is appointed Jaguar Land Rover Operations Director of the new Jaguar Land Rover vehicle plant in Nitra/Slovakia, currently under construction.
Previously, he was Director of Production at Qoros Auto, leading the Changshu production plant near Shanghai. Alexander has 20 years of automotive experience with BMW, Rolls-Royce Motor Cars and Qoros Auto in Germany, the UK and China. Past responsibilities include diverse project lead roles in manufacturing strategy, new vehicle programmes, vehicle and plant launch, as well as leading vehicle manufacturing operations.
Alexander holds a Masters degree of Production Engineering of RWTH Aachen in Germany, and an MBA from INSEAD at Fontainebleau in France. He is married with three daughters and lives in Slovakia.
A new plant is being created: Jaguar Land Rover will produce the Land Rover Discovery at the site in Nitra in Slovakia as of the end of 2018. The most up-to-date production plant in the Jaguar Land Rover world will employ 2.800 people and will have an annual production capacity of 150.000 vehicles.
12:00 AM - 1:30 PM

Hotel Partizan Restaurant
Hotel Partizan Restaurant

13:30 - 14:00

EUCAR: Key challenges 2030
Stefan Deix

Director, European Council for Automotive R&D - EUCAR
Stefan Deix graduated as physicist at the University of Vienna. Since 2015 he has been Director of EUCAR, the European Council for Automotive R&D, the research association of the major European passenger car and commercial vehicle manufacturers. Stefan Deix was Director for Research & Innovation at CLEPA (European Association of Automotive Suppliers) facilitating the Research and Innovation Working Group activities. Before that he was working at AIT Austrian Institute of Technology in the Department Mobility. He was appointed research coordinator for Austria, research area leader for road safety and elected Chairman of the research coordinators at FEHRL (Forum of European Highway Research Laboratories). He was member of the European Road Transport Research Advisory Council (ERTRAC) WG on Road Safety, iMobility WG on Automated Driving and Member of the EARPA task force safety.
EUCAR is the European Council for Automotive R&D of the major European passenger car and commercial vehicle manufacturers. EUCAR facilitates and coordinates pre-competitive research and development projects and its members participate in a wide range of collaborative European R&D programmes. The European automobile manufacturers are the largest private investors in R&D in Europe with over €50 billion investment per annum, or 4% of turnover. EUCAR members are BMW, DAF, Daimler, FIAT Chrysler Automobiles, Ford of Europe, Opel Automobile GmbH, Hyundai, IVECO, Jaguar Land Rover, PSA Peugeot Citroën, Renault, Toyota, Volkswagen, Volvo Cars and Volvo Group. EUCAR is closely connected to ACEA, the European Automobile Manufacturers Association.
2:00 PM - 2:30 PM

Autonomous vehicle : PSA program (live video)
Vincent Abadie

Senior-Expert of Autonomous Vehicles Project, Groupe PSA
2:30 PM - 3:00 PM

Autonomous Driving: Risks and Challenges
Simon Garbett

Partner, Squire Patton Boggs
Simon Garbett leads Squire Patton Boggs' UK and European Automotive Group.  Areas of key focus are automotive cross-border issues and disputes, manufacturing, supply chain and product liability issues, including automotive and tech cross-overs. Simon has also represented a significant number of automotive and other clients at successful mediations.  Simon is also a member of Squire's Global Automotive Industry Group, as well as co-author of the firm's Global Supply Chain Law Blog. Simon speaks regularly across Europe on legal issues associated with connected and autonomous vehicles.
The session will cover some of the key risks and challenges in the coming years from driverless cars, with particular focus on the legal and regulatory challenges. In particular, Simon will look, amongst others, at pressing liability, cyber-security, data protection, policy, IP and telecoms considerations on
the autonomous road ahead.
3:00 PM - 3:30 PM

Brakes technologies for 2025 and later – what's new & what will change
Karl-Friedrich Wörsdörfer

Vice President Product Development HBS, Continental Teves AG
Study of mechanical engineering and vehicle technologies finished in 1982.
1982 – 1996: Teves, responsible for brakes engineering and ESC development
1996 – 2006: Audi, responsible for Brake System, Driver Assistant Systems and Fuel tank
2006 – current: Continental Teves AG, responsible world wide for development and application of hydraulic brake systems
Automotive world is changing fast – electric vehicle and autonomous driving is domination the development of all entire components.
What do we need to ensure to be competitive in our business with the right systems, components and what technology trend do we need to follow.
Continentals answer to the future of braking.
4:15 PM - 4:45 PM

Digitalization and Security – The future starts today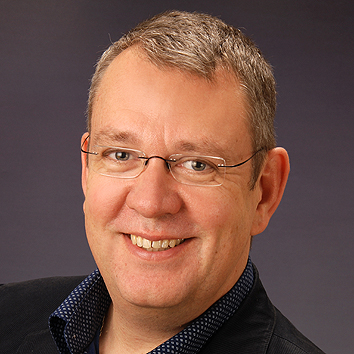 Olaf Baumann

Managing director, FPT Slovakia
Olaf, Managing Director at FPT Slovakia and Executive Vice President for Sales and Business Development for FPT Germany, has been an experienced manager, project manager and senior consultant in international corporations for more than fifteen years. Olafs' areas of specialization are strategy and organizational development, outsourcing, built up Near-shore Centre, process optimization, change and transformation management.
The automotive industry and its suppliers face new challenges due to digitalization. The speed of innovation is increasing rapidly as do the possibilities in automation.To keep up the pace and protect information the demand in plant security services and industrial IoT platforms is increasing dramatically.
What can you do to protect your knowledge and assets? What's the way to the digital enterprise and how can you achieve this goal?
4:45 PM - 5:15 PM

An innovative winner is the one who can handle corporate culture management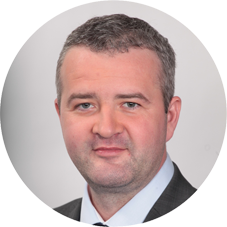 Ján Uriga

Senior Manager for Innovations & Strategic Change Advisory, PricewaterhouseCoopers Slovakia
John Uriga received his PhD. at the Institute of Experimental Psychology at Slovak Academy of Sciences where he dealt with research and application of social intelligence and leadership decision-making. From 2003 to 2009, he worked as HR manager in public administration and international corporations. Since 2010, he has been involved in consulting projects in the field of strategic management of change, innovation, leadership and corporate culture. He taught externally at the FSEV and leads the MBA Module of Change Management and Innovation for the Automotive Sector in cooperation with the Vienna Technical University. Since 2018, he is the leader of the Prague Experience Center, which is focused on innovation in the area of modern technologies and business models.
Research, case studies and the experiences of real innovation leaders are clear – corporate culture is one of the strongest predictors of innovation performance in companies. That's a fact. Unfortunately, the fact is also that only a few managers use knowingly the tools to shape corporate culture.
The lecture will give you instructions on how to detect the state of your innovative culture and introduce some concrete steps to awaken the creative potential of creative artists.
5:15 PM - 6:15 PM

Fast Track to the Future of the Automotive Sector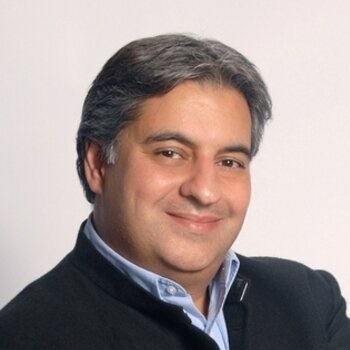 Rohit Talwar

Fast Future, director
A global futurist and founder of Fast Future Research. Rohit works with global business to help them understand and create the future, and is an award winning speaker noted for his provocative content. He advises global firms, industries and governments on how to survive, thrive, spot and manage emerging risks and develop innovative growth strategies in the decade ahead. His interests include the evolving role of technology in business and society, emerging markets, the future of education, sustainability and embedding foresight in organisations. Rohit helps clients understand how mega trends, emerging ideas, new business models, and disruptive developments in science and technology could impact individuals, society, business, industries and government. He currently leads studies on transformative drivers of change for the next decade, science and technology developments over the next forty years, impacts of emerging technologies on the legal sector, human enhancement and the Shadow Economy.
In his eye opening presentation, global futurist Rohit Talwar will give us his unique perspective on how developments in the automotive sector could evolve and accelerate in the decade ahead. In particular he will focus on the following
Tomorrow's Automobile – Key trends and likely developments the design of passenger vehicles over the next 10 yrs – encompassing green vehicles, autonomous driving, the connected car, and open source car design
Automotive Production – How might vehicle production technologies change in next decade – including new production technologies, AI, robotics, Internet of Things, new materials, 3D printing, and small footprint factories
Automotive Strategies and Business Models – exploring emerging thinking including shared ownership, pay for usage, self-owning vehicles, and the end of ownership
7:30 PM

Chalet Talska bastion
Tálska bastion

8:30 AM - 9:00 AM

Basic innovation: Do things only once!
Dušan Okénka

Founder and Owner, X-COMPANY
Dušan Okénka (42) is the founder and owner of X-COMPANY company, which focuses on the development of companies with a focus on management, leadership, logistics and purchasing. During his 10 years of experience in the automotive industry, he has gained experience in logistics management, purchasing and running of several projects.

At the present, he is focusing on the development of training programs for Volkswagen Slovakia, DHL Exel Slovakia and reputable suppliers. X-COMPANY itself has a sophisticated training system in logistics and purchasing, constantly developing educational management and leadership practices. On the supply day of Volkswagen Slovakia, X-COMPANY was introduced as a partner for supplier development this year (mainly project startups, pre-series and serial logistics).
X-COMPANY's vision is to contribute to the development of logistics and purchasing training with a focus on the automotive industry at high and high schools.
Dušan Okénka is an alumnus of the University of Economics in Prague with a focus on business economics and management, with secondary specialization being logistics – international transport and forwarding.
The lecture starts with a description of the expertise of the personnel who set and manage the integrated logistic chains. In the lecture, we present basic statistics about the knowledge of logistic processes and the possibilities of their setting. These statistics are based on X-COMPANY's many years of experience.
The next part describes the possible consequences of the lack of quality of this personnel. We explain the term "logistic hole", we describe experiences from the start of new projects and current practice in setting logistics goals.

The key issue is to propose a solution to the current situation. The fundamental optimization of logistic processes, with strict adherence to the "Do things only once!" rule, brings the desired financial effect. It is mainly caused by the reduction of the necessary personnel. With current personal problems, the topic is more than interesting.
A precondition for realization is the existence of a clear corporate vision and a strong corporate culture. Even more time-consuming are brand building projects and the active involvement of the company in changing the system of secondary and university education.
9:00 AM - 9:30 AM

Taking automotive seating to the next level – How disruptive game changers will affect the automotive industry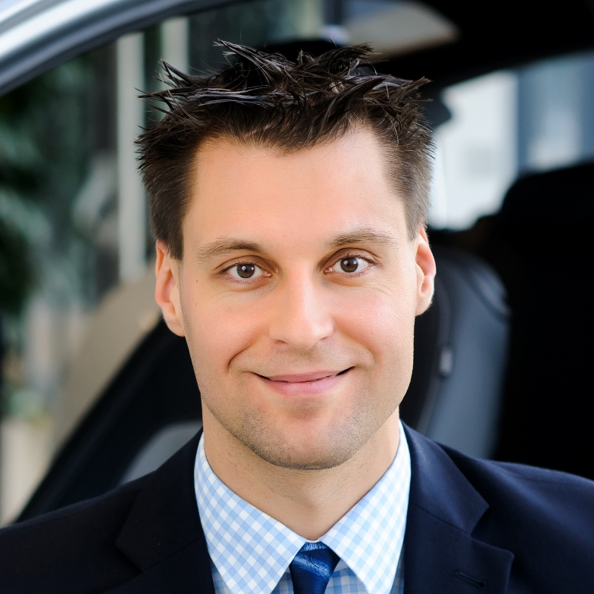 Dusan Valient

Technology Center Leader in Trenčín
Dušan Valient has worked in the automotive field at Adient for the past 10 years (15 years in the automotive field in total). He is currently leader of the PG Complete Seat department in technology center in Trenčín/Slovakia. He first began his career in 2003 as a Mechanical and Electrical R&D Engineer  responsible for thedesign, industralization and launch support for the global Automotive Tier 1 wire harness supplier.
In 2008, Dušan Valient joined Adient Slovakia (former Johnson Controls International) company to the Complete Seat department, where his role was initially to lead the team dedicated to Seating design, tactical planning, budgeting, testing and launch support in JIT plants for the French and Czech OEM's. He suceeded and in 2016 he assumed full responsibility for Product Group Complete Seat department in technology center Trenčín/Slovakia with the Seating design resposibility for up to15 OEM's. He is a cross-functional leader for product development and supporting functions (Prototyping, Testing, Release Coordination, etc) and supervising a multicultural  workforce in EMEA and APAC region.
Innovative automotive seating solutions related to CASE (Connected – Autonomous – Shared – Electric)
– Implications for automotive interiors and the seating system
– Developing product solutions that meet future requirements today
– New possibilities for passengers to use their time once vehicles become driven automatically
9:30 AM - 10:00 AM

Innovative materials and technologies for the automotive industry

Thomas Hipke

Head of the Department of Lightweight Functional Structures, Fraunhofer IWU
Researcher at Fraunhofer Institute (Germany) for Machine Tools and Forming Technology for a long time.
Expert in metal foaming, fibre reinforced plastics, hybrid materials and light weight design.
The presentation contents new and innovative materials and technologies which are special relevated to the automotive industry. The range goes from metal foam and its special application in car stiffening or for battery housing to hybrid materials between metals and fibre reinforced plastics. Furthermore will presented newest developments with ultra high strength steels and their manufacturing by conforming cooled tools manufactured by additive manufacturing. Some innovative technologies like radius-pultrusion and "merged" technologies like deep drawing + injection moulding will finish the speech.
10:00 AM - 10:30 AM

High-performance friction systems for active torque management
Andreas Promberger

Manager R&D Application Engineering, Miba Frictec GmbH
2009 University degree FH Joanneum in Graz
2009 Development Engineer, AVL, Graz
2011 Development Engineer, Daimler AG, Stuttgart
2013 Development Engineer, Miba Frictec
2017 Manager R&D Application Engineering, Miba Frictec
High-performance friction systems for active torque management and their simulation in regards of a virtual system development outlook
Requirements of state-of-the-art powertrains
Technology core values of friction systems
Development methods and tools
Simulation of friction systems for virtual system development outlook
10:30 AM - 11:00 AM

Lead Exponentially
Pavel Kysilka

founder, 6D Academy, former Czech National Bank governor
Pavel is a graduate of the University of Economics. During the years 1986-1990 he worked at the Economic Institute of the Czechoslovak Academy of Sciences.
From 1990 to 1991 he was the chief economic advisor to the Minister for Economic Policy. In the 1990s, he served as vice-governor and executive governor of the Czech National Bank. He was responsible for the preparation and implementation of the Czechoslovak currency and the introduction of the Czech crown. In 1994-1997, he worked as an expert of the International Monetary Fund and participated in the introduction of national currencies in a number of eastern European countries. In the 1990s he was president of the Czech Economic Society. In 2000 he started working for Česká spořitelna as chief economist, in 2004 he was elected a member of the Board of Directors and since January 1, 2011 he has been serving as CEO and Chairman of the Board of Directors since January 1, 2011. He was named Banker of the Year three times (2011, 2012 and 2013) He deals with the economic, business and social impacts of the digital revolution.
He is the founder and chairman of the board of the 6DAcademy.
Millennials generation and AI technology, blockchain, VR / AR, 3D create a disruptive mix in all disciplines, with mobility on the front. Two decades are deciding which trend will become disruptive and which trend will become exponential, and who will be victims of disruption.
11:00 AM - 11:30 AM
Congress foyer

11:30 AM - 12:00 AM

Digitalization strategy and key factors of successful implementation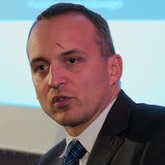 Tomas Micik

Manager of Technology planning and digitalization, Volkswagen Slovakia
Tomáš Mičík is leading the department Technology planning and digitalization at Volkswagen Slovakia. Previously, he was responsible for department Planning of Press shop, later Planning of Body shop Audi Q7 and Body shop VW Touareg.
Tomáš holds master degree of Production management at the University in Vienna, studied Mechanical and aerospace engineering at the University of Miami and holds PhD. degree of Production quality studies at Slovak University of Technology in Bratislava.
Digitalization as an opportunity for complex process improvements is dealing with various challenges, which require a development and implementation strategy, taking into account the efficient concept development combining know-how of different industries leading to new approaches for the product, process and information structure applications.
12:00 AM - 1:30 PM

Industry 4.0 – reality in Slovak conditions
1:30 PM - 2:30 PM

Hotel Partizan Restaurant
Hotel Partizan Restaurant

2:30 PM - 4:00 PM

(Congress room) Need for transformation of higher school education
2:30 PM - 4:00 PM

Workshop: Toyota KATA (ONLY IN SLOVAK LANGUAGE)
Jozef Krišťak

Coach, advisor and trainer, IPA Slovakia
The time when it was enough to push people and get their last remnants of power is beyond our reach. Today's time is more complex, more dynamic and less predictable than ever before. I think the biggest challenge of the future is to change MINDSET of people and IMPROVE their ability to open to new ideas and approaches to be able to quickly adapt their behavior to incoming changes in business.
It requires leaving current planning practices that are based on past experiences and beliefs and focus on systematic learning and discovery of new ideas with each step taken.
Toyota KATA is a training technique as you learn a new way of thinking and acting that will allow you to achieve at first glance unachievable goals.
Experience the Toyota KATA tasting experience on the training game.
Conference is divided into two days. On the first day, there will be a conference and evening networking programme prepared for you. On the day two, we will continue with the conference program in two separate conference rooms.
Specialists sharing their experience
Inspiration from automotive industry experts
New contacts and networking
Evening raut
How it will run
After opening the conference on Tuesday morning, we will start the first lectures. Then, lunch will be served at the hotel restaurant. After the lunch break, we will continue with the next set of lectures. If you find it difficult to concentrate you may welcome regular coffee breaks for your refreshment. After the last lecture, you will have some time to rest. An evening raut will take place in the nearby restaurant Talska bastion with the opportunity for informal networking.
Second day, after breakfast, the conference will continue with interesting lectures and panel discussions. Lunch will be served at the restaurant of Hotel Partizan. After the lunch, the additional program focused on the cooperation of Universities and Industry is being prepared.